30" Play pen,
This Pen can be used as an indoor enclosure at first,you can add to an indoor hutch and the pen can be used as a barrier wall and convenience.
Our rabbit prn has a swining , lockable gate, so you can walk into pen area.
We recommend buying 2 pens :- one for inside use and one for supervised outdoor garss time,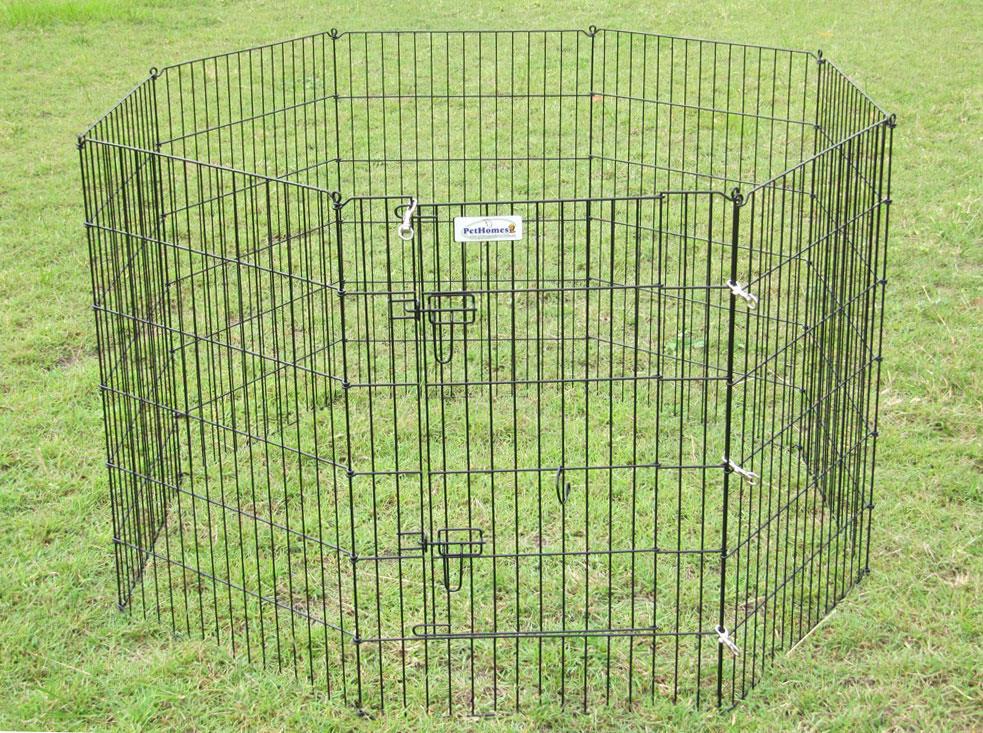 COMES WITH 6 STRONG THICK STEEL HOLD DOWN PEGS.

2: - .Fold out to Desired shape.
3: - Use the 2 supplied Snaphooks to close ends togeother AND LOCK DOOR.
Made up pen will enclose an area 1.2m wide x 1.2m long of playing area!
Play Pen is made up of 8 panels
Wire spacing is 3.2cm wide and 13.2cm tall
Vertical Wire 3.8mm , Frame Wire 4.2mm, Weighs 10Kg
This product does not have any reviews yet
Be the first to review this product