Oxbow Essentials Adult Rabbit Pellets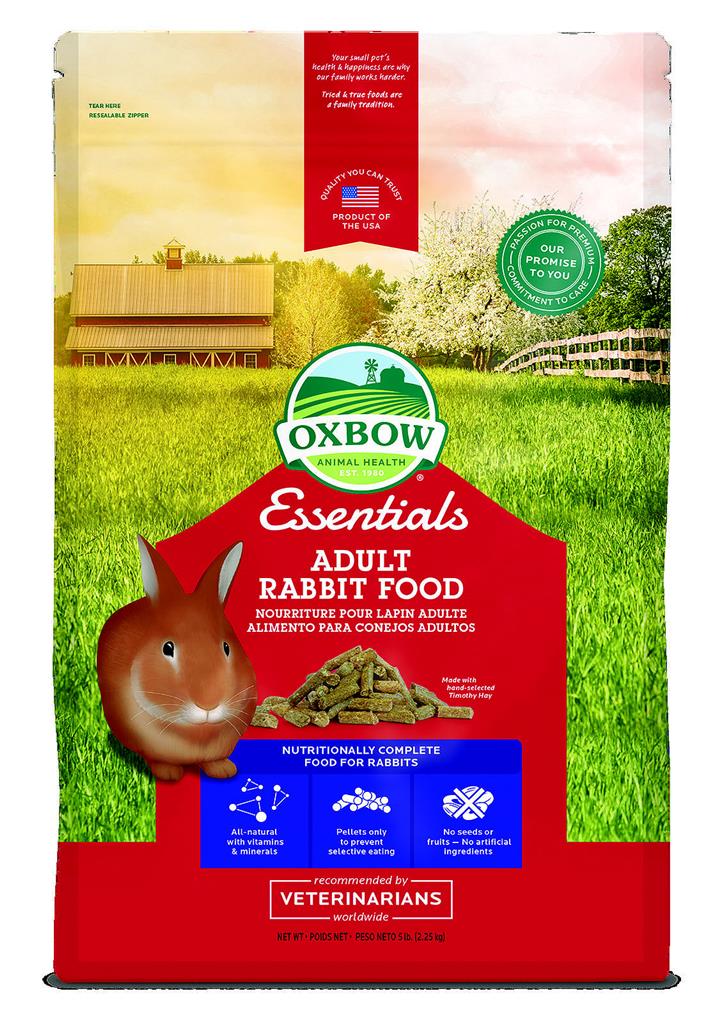 2.25Kg
Oxbow's Essentials - Adult Rabbit Food is formulated to meet the specific nutritional needs of adult rabbits (1 year and older)and help them thrive.
This complete and balanced adult rabbit food contains Timothy hay for healthy digestion and all the wholesome ingredients and vital nutrients needed to support daily function and performance.
Product Highlights:
· Uniform pellets prevent selective feeding
· High in fibre for daily digestive health
· Fortified with vitamins and minerals for optimum health
· Formulated with the guidance of top veterinarians and nutritionists
*This product is not intended for growing, active, pregnant or nursing rabbits.
We encourage pet owners to feed Oxbow Essentials Young Rabbit Food during these stages of life.
All rabbits need high fibre to keep their digestive systems working properly, plus basic vitamins and minerals to maximise their health.
Essentials - Adult Rabbit Food combines needed fibre with stabilised nutrients to assure a well-balanced diet when served with Oxbow loose grass hays.
Oxbow Animal Health's founder and owner John Miller created the industry's first timothy hay-based food for rabbits and other small herbivores.
This product does not have any reviews yet
Be the first to review this product