Selling 1 x Pet Carrier and included is 1 x .6L Stainless coop cup.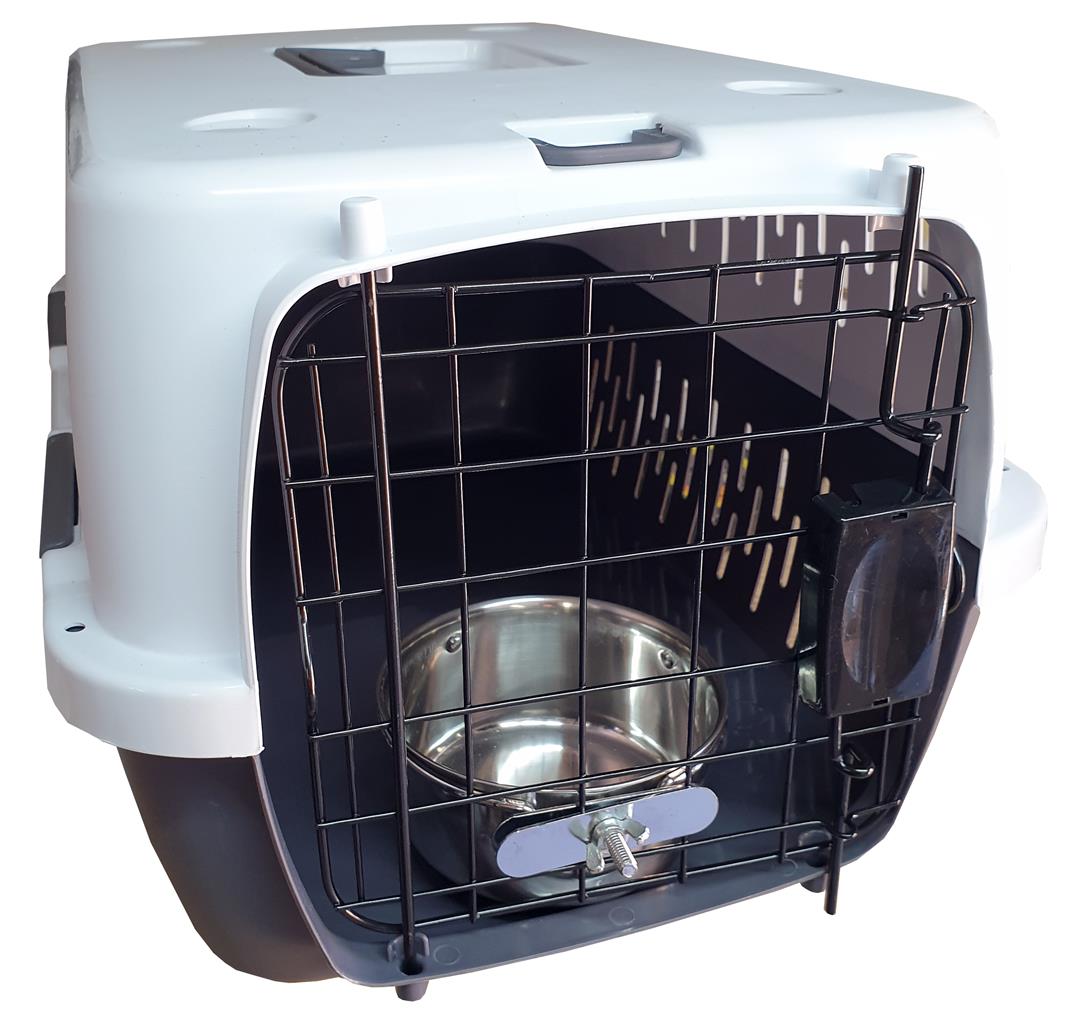 Pet Carrier Description:
This pet travel carrier is suitable for Small to Medium Rabbits , and
This durable pet carrier will be sent Manufactured from high quality plastic material,
it is great for transporting your pets.
Easy to assemble and featuring a secure access door which can be opened quickly by lifting the release latch, and clicking it down to close.
The spring-action lock provides ease of use and no keys are needed.
Well-ventilated cage sides and front.
The ergonomic grip handle makes this portable carrier easy to carry and its lightweight design is great for travel. Ideal for home or vet use.
Features:
Made of steel and plastic construction,which can enhance strength,safety and visibility.
Attractive designs and environmental material.Durable Quality.Carry Handles for Easy Transportation.
With a steel front door and secure side locks creates a safe place for your pet,One-handed latch operation,access door opens from either side,easy to operate.
The upper and lower covers are assembled with screws.Easy to assemble and removal,make your use and clean more convenient.
The sides,front of crate can be ventilated,this keeps the air flowing so that your pets can breath fresh air all the time and allows you to watch your pet at any time.
The smooth design of the corners also guarantees pets' comfort and safety. Ergonomic handle and lightweight material allow you take pet to a walk, picnic, pet hospital, etc.
A perfect pet house suitable for Small and Medium Rabbits.
Up to buyer to make themselves aware if it is Airline approved.
Specification:
Material: PP Resin
Color:Grey
Size: 51*35*30 Wide
Bear Load: Pet ≤10kg
Product weight?1.4kg
Scope of application: small and medium-sized pets such as small-sized dogs, small-sized cats small Rabbits..

Included is 1 X .6L Feeding or Water Bowls with Clamp!
Fun Items for Your Birds.
Made from a Thicker Than Normal Sheet of Stainless Steel & and Has a Highly Polished silver Look.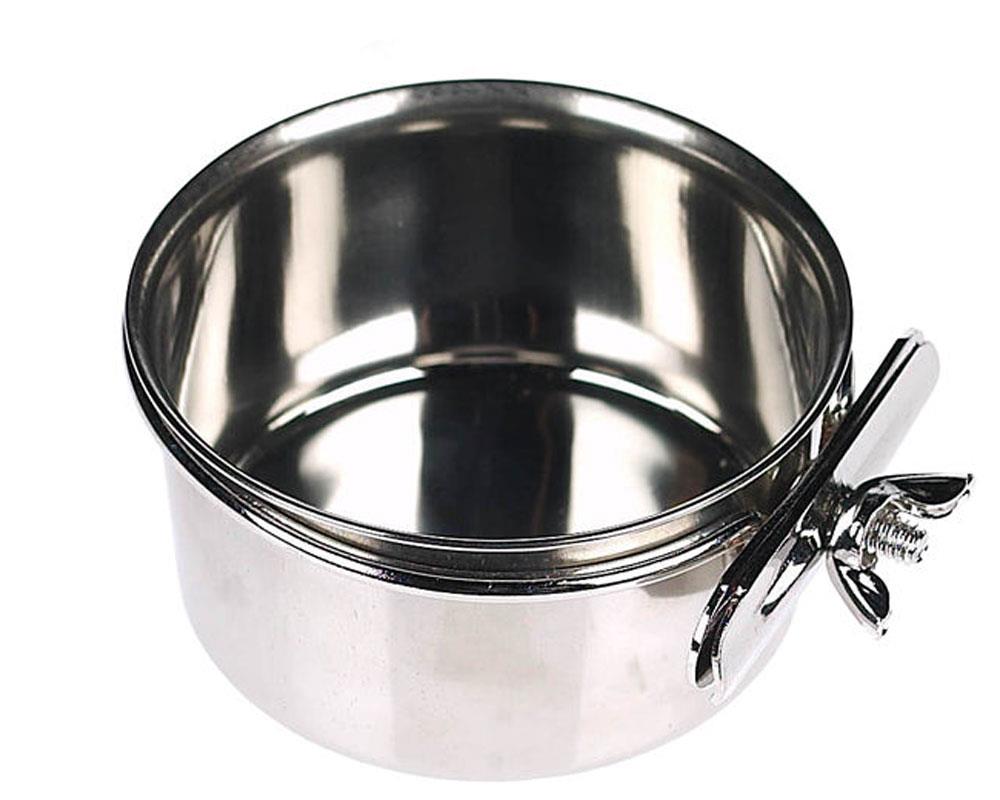 Chew Proof
Rust Proof
Hygenic
So Tough its Scratch Proof
Easy to clean.
The bowl is a seperate unit to the Clamp , easy to remove for refilling.
This is the Medium size,
Bowl has a diameter 4 3/4" or 120mm X 2 1/4"depth or 55 mm.
Holds .6Litres of water.
Can be used for food or water.
Suitable for Mice,Rats, Ferrets, parrots, birds & many other small Pets!

Brisbane : :- Local pickup can be arranged :- Contact Pet Homes Prior to Purchase for arrangements.
I Will post as soon as funds have cleared.

WE CAN GET ITEMS DELIVERED TO YOUR DOOR.
IF ITEM IS SENT BY RECEIPTED DELIVERY
IF YOU ARE NOT HOME AT TIME OF DELIVERY ,
YOU WILL BE REQUIRED TO COLLECT ITEM FROM POST OFFICE

WE RESERVE THE RIGHT TO SEND MULTIPLES BY COURIERS,
IF YOU ARE NOT HOME AT TIME OF DELIVERY ,
COURIERS WILL LEAVE CALLING CARD FOR YOU TO ARRANGE RE-DELIVERY.
We have taken these pictures ourselves and believe them to be as accurate as possible.
However, we have no control over the colour inconsistencies on monitors,
The exact colour of our products you see on your screen
may not be an accurate depiction of the actual colour.
Screen images should be used as a guide only.

If Paying by Bank Transfer Please be sure to identify your payment,
use your ORDER NUMBER or ITEM NUMBER ONLY as the ref.
Thanks Heaps & Happy Rabbit Keeping!