Sculptured from Powder Coated Black Gauge Wire Steel.
This Cage Stands Supremely 182cm High On the stand with Casters,
From OPEN Top to Ground.
Suits: Medium Size Parrots ,Budgies, Cockatiels, Ringneck, Green Cheek Conure, Rainbow Lorikeet,
Sun Conure, and similar size birds ONLY.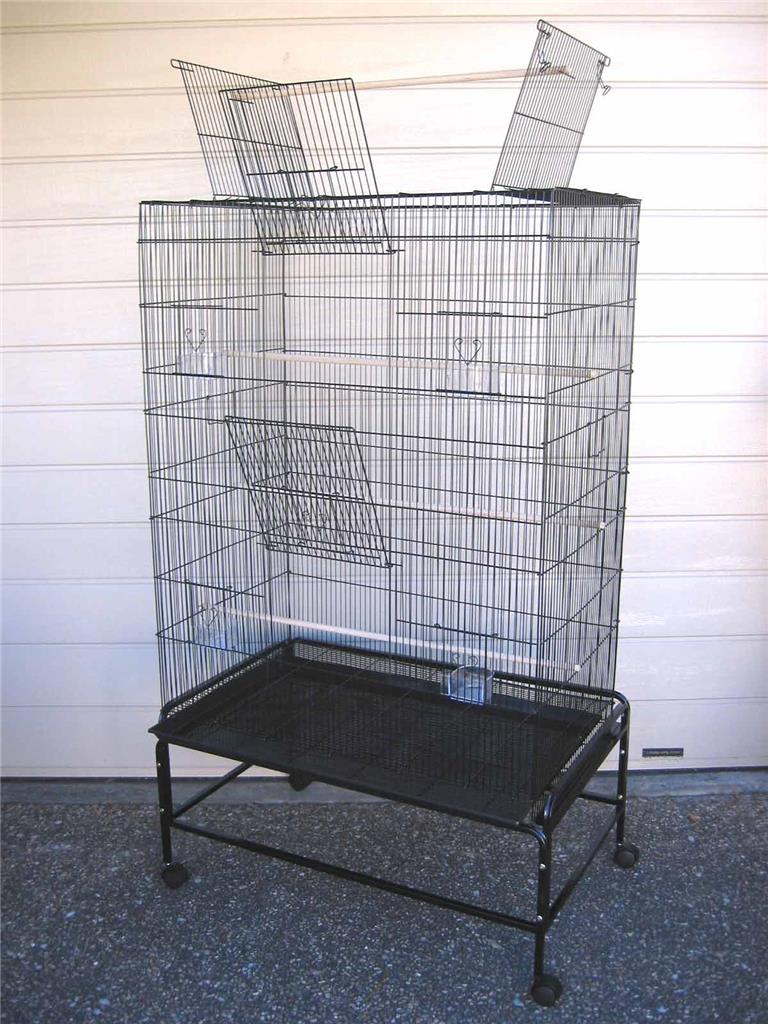 Cage is fully inclosed.
Plastic Tray can be removed without the worry of bird escaping
300CM CAGE TIDY WOULD BE NEEDED TO FIT THIS CAGE.
WE DO NOT STOCK 300CM FULL COVER
CAGE TIDY NOT INCLUDED IN SALE
| | |
| --- | --- |
| From Ground to Top (With Closed Top) | 92cm(W) x 57cm(D) x 162cm(HIGH) |
| From Ground to Top (With Open Top) | 92 cm(W) x 57cm(D) x 182cm(HIGH) |
| Overall Height and Width of Cage Alone | 121 cm x 57cm |
| Door sizes | 30cm (H) x 30cm (W) |
| Height of Stand | 41 cm |
| Bar Thickness | 2mm Bars and 3mm Frame |
| Spacing between Bars | 1.3 cm |
| 3 x Perching Rods Diameter | 16 cm |
| Wheels | 4 castor wheels |
| Finish | Premium Black Powder Coated |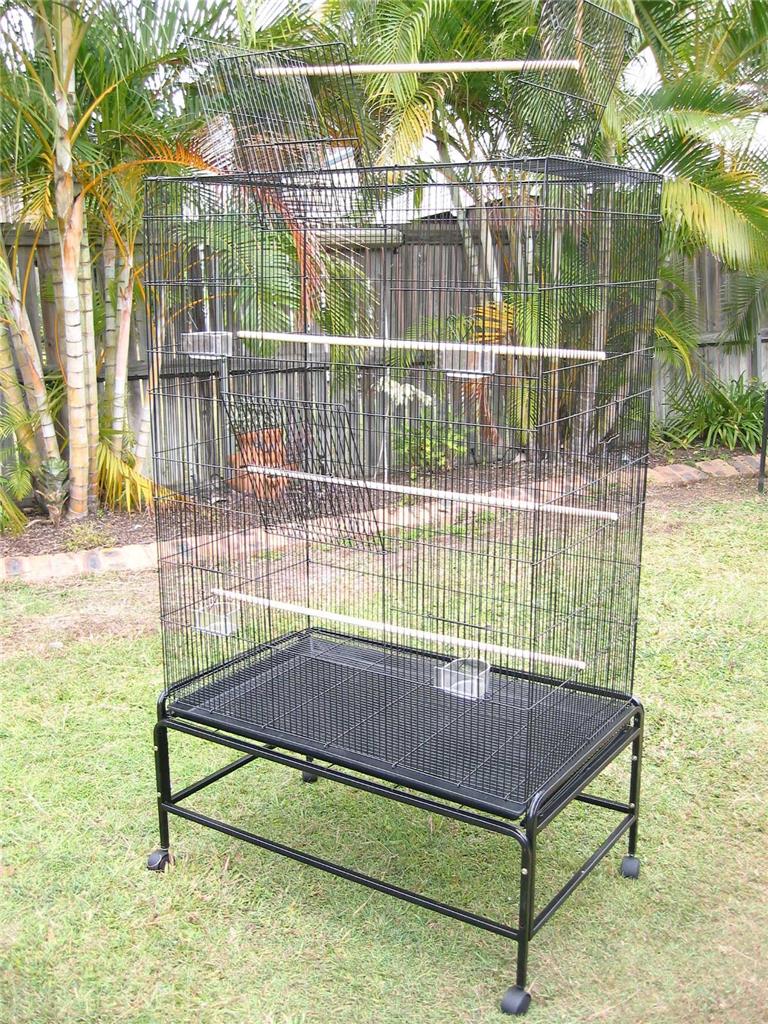 Top Opens up easily for Tame Bird Play.
Has a Huge Doors for Cleaning or Bird Access.
Also comes with 4 QUALITY PLASTIC 75mm Diameter D-Feeder Cups,
Suits: Cockatiels, Small Parrots .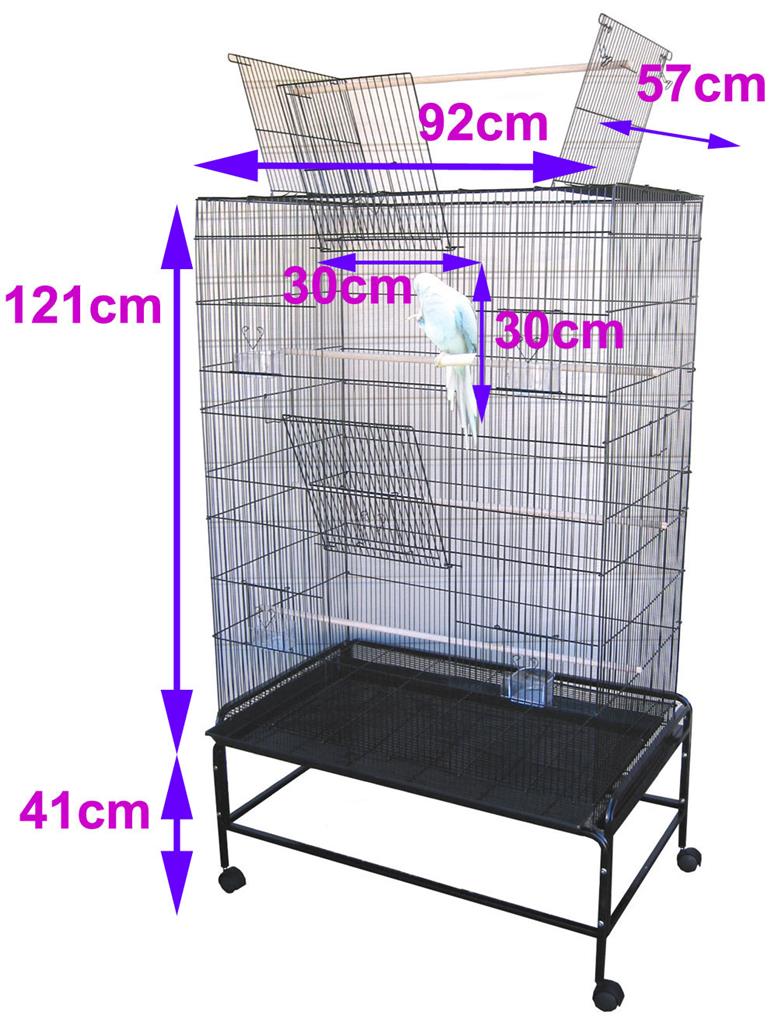 No P O Box's Please
This item exceeds the Australia Post Limit,
And therefore it must be sent by Courier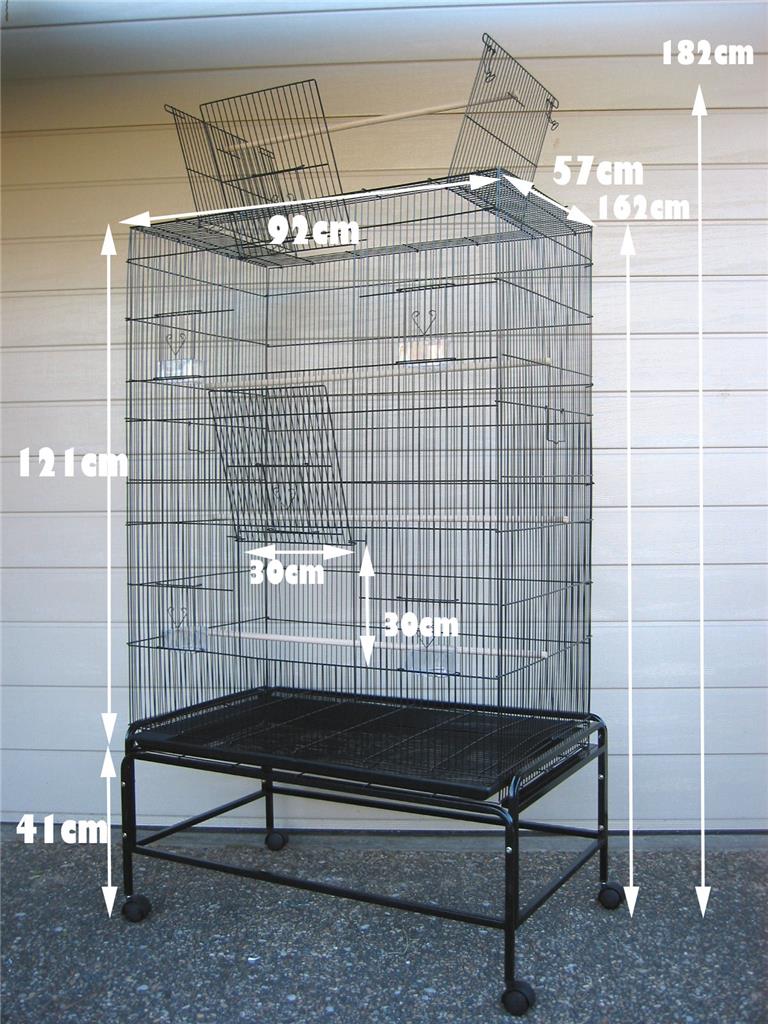 Extra Accessories Not Included in sale
Cover and Cage below are not included is this sale.
Cage Cover
will fit cage with
370cm Circumference x 170cm Tall
Comes in Black or Navy for $35.00
If You Buy The Cage Cover Also!
Cover can be sent with The Cage At No Extra Postage Cost.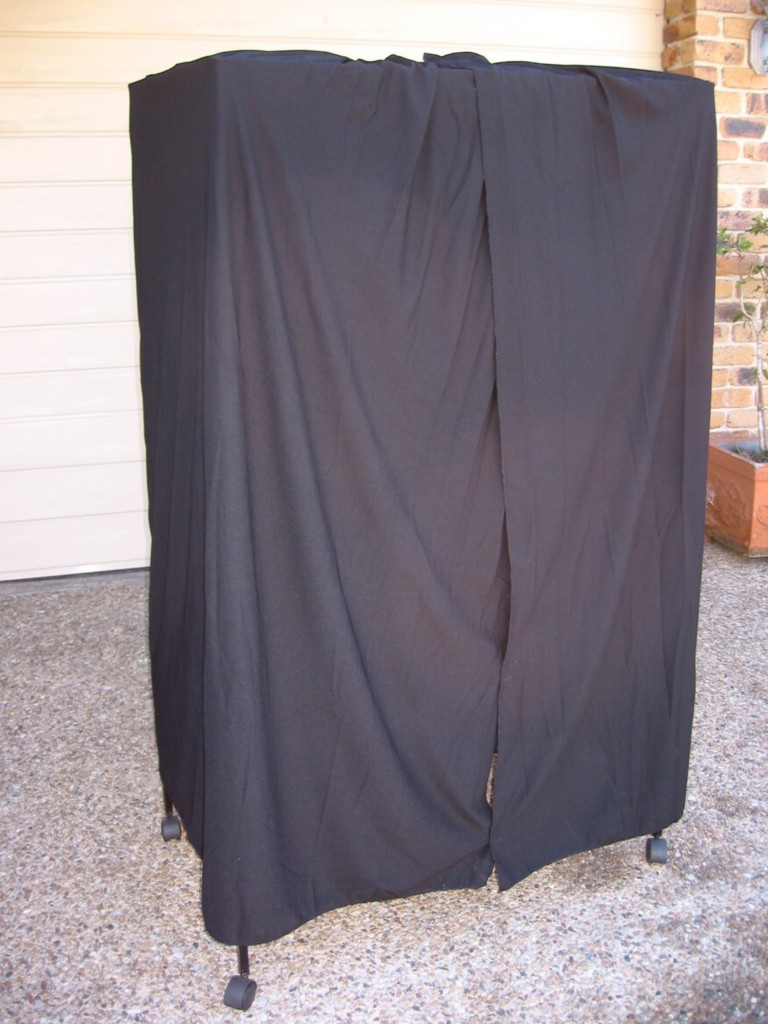 FABRIC COVER WATERPROOF COVER FITS WELL ON SUPREMO CAGE
Please Note:-
This item exceeds the Australia Post Limit,
And therefore it must be sent by Courier.
BIRD CAGE BOX SIZE:- 124 X 85 X 9CM ,, WEIGHS 20KILO
Brisbane : :- Local pickup can be arranged Contact seller Prior to purchase for arrangements.
Choose carefully as there is no refund, we will only exchange whole or part there of gladly
If doing Bank Transfer , Please use your ORDER NUMBER OR SURNAME as the REF ONLY PLEASE .
When filling out regsitration please be sure to place details in correct sections.
Thanks Heaps & Happy Trading!