1 BIRD RING OF FUN LARGE
Fun Toys for Your Birds
" WE ARE THE CHEAPEST IN AUSTRALIA "
Your bird will look forward to Playing with the variety of Colourful Toys.
This RING OF FUN is handmade by us at Pet Homes & Accessories.
Great Present for Your Pet Lover Friend!
We have put in a huge assortment of COLOURFUL Toys into this RING OF FUN.
Has Brass bell and the only metal is the snaphook at top.
IT HAS EVERY TEXTURE YOU CAN THINK OF.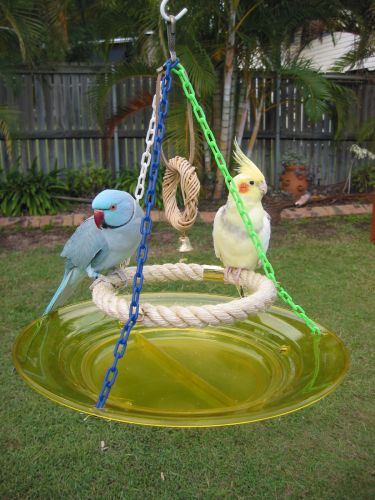 BIRDS NOT INCLUDED IN SALE.
Not Suitable as A Bird Bath.
HARDWOOD, PLASTIC, PINEWOOD, LEATHER,
METAL, BAMBOO, ALL NON TOXIC
SUITS Cockatiels, Conures, Indain Ringnecks, Lorikeets, & other similar size birds
and

RING OF FUN Measurements

390mm( 15 1/2") High

380mm ( 14" ) Wide

ALL LEAD FREE TOY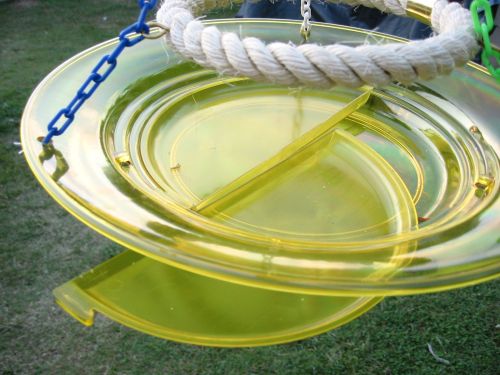 Comes fitted with cleaning trays, no getting hands dirty.
Can Attach easily to top of your bird cage, or fit to your ceiling, or even fit to seperate cage stand.
For Multiples please contact us for postage quote. It will be cheap!
I Will post as soon as funds have cleared.
We send all Items With Australia Post. payment is to be made within 3 Days of end of Order
All Items Leave within 48 Hours of Payment.
Please be sure to identify your Order with payment, use your SURNAME ONLY as the ref. We will contact you via email within 24 hours of completion of this order, and request that you reply with your name, delivery address.
This product does not have any reviews yet
Be the first to review this product