Pet Homes Adjustable Length Grooming Arm with Leash/Noose
Made of Heavy-Duty Metal for Optimal Durability.
POLISHED CHROME STEEL, Easy Clean and prevents Rusting
HAMMER COATED SURFACE CLAMP, protects your clamp by preventing rust and corrosion
FLAT 10MM WIDE LEAD - With Snap hook and adjustable
Adjust the Pet Homes Grooming Arm to Clamp quickly and easily with large, easy-to-use knobs.
The clamp works with any 1"-square grooming arm and fits any surface up to 3" thick.
The Pet Homes Grooming Arm Set converts any table into a grooming table (arm and table not included).
FEATURES
*Easy-to-grip large knob adjusts and secures the clamp to countertops and tables up to 80mm or 3" thick
*Separate knobs for Adjusting Arm Reach and Height. for the comfort of the groomer
*Rugged steel powder-coated in a Black hammer tone finish to resist rust and increase durability.
Made to stand up to heavy use.
The clamp fits any 1" square grooming arm. Size: Opens to fit tables up to 80mm 0r 3" thick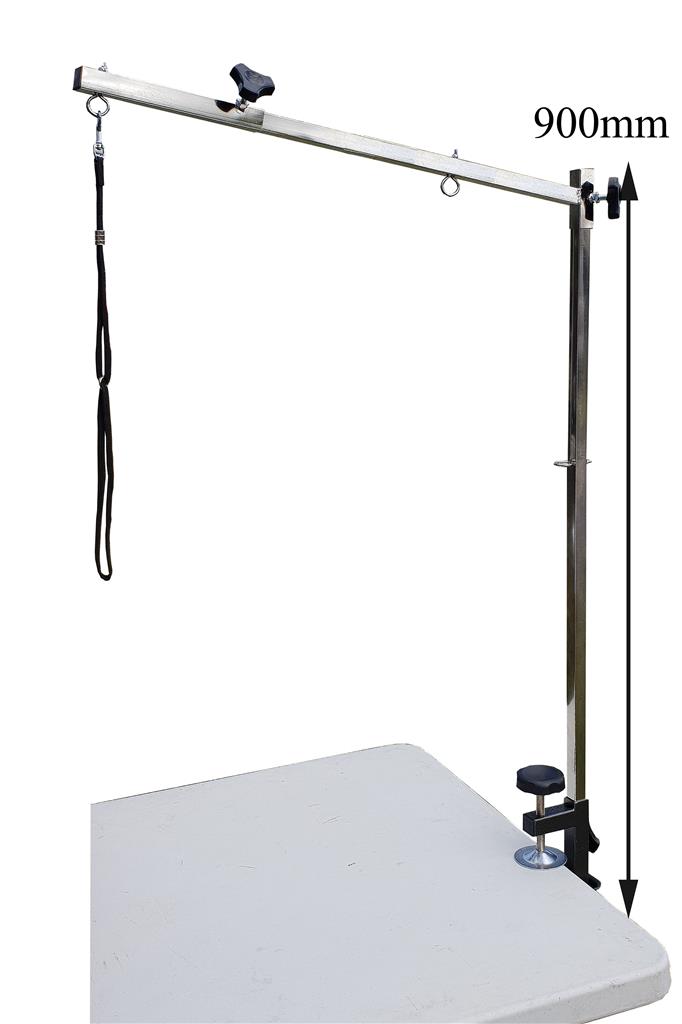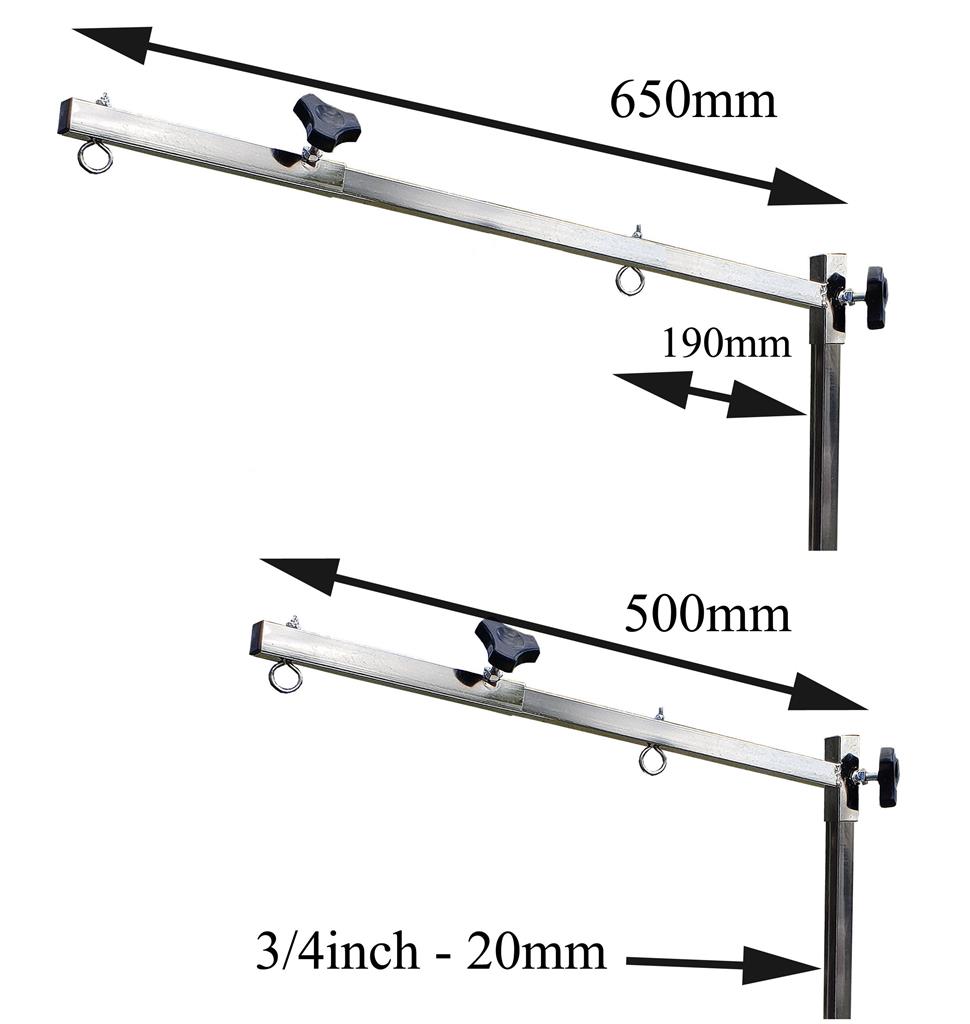 Specifications:
Adjustable Table ARM
Material: Chrome Plated Steel
Will Fit 1 inch square - 25mm Square Rod
2 x SMALL Easy Grip Plastic Knob 50mm Diameter.
Upright Arm Length:- 900mm
Adjustable Arm Length :-
Fully Shortened :- 500mm
Full Extended Reach ;- 650mm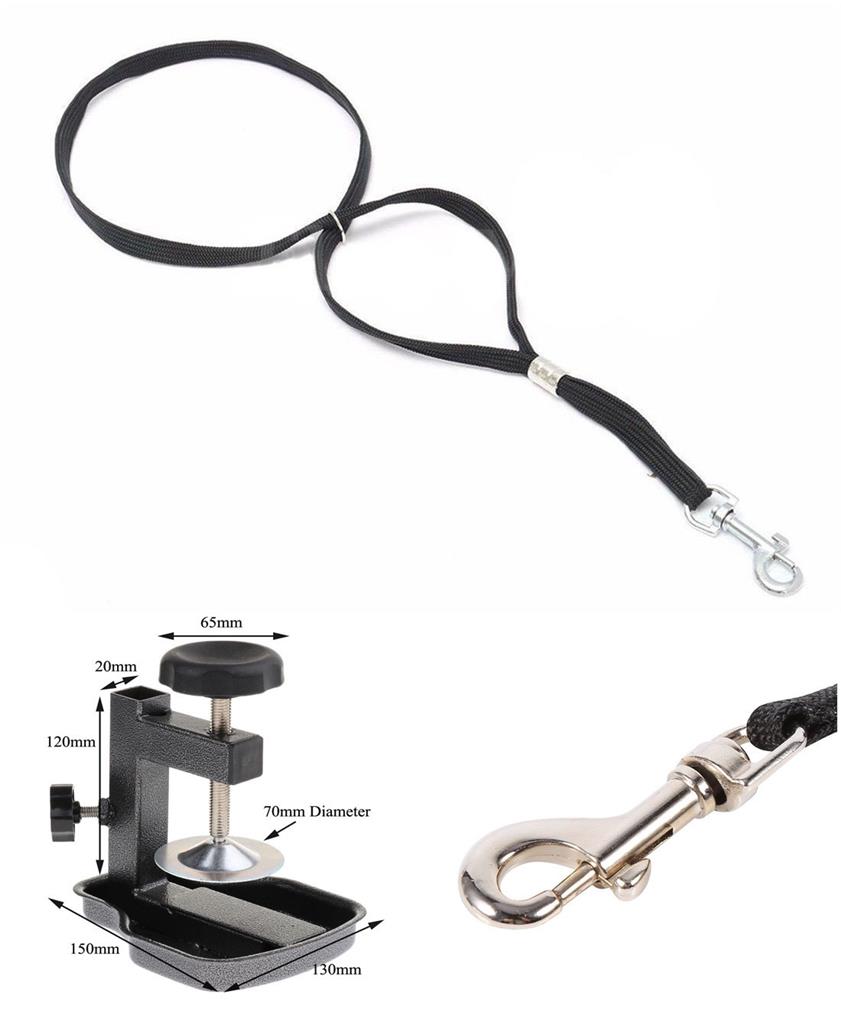 Arm Clamp
Material: Hammer Tone Finish Steel
1 x LARGE Easy Grip Plastic Knob 65mm Diameter.
1 x SMALL Easy Grip Plastic Knob 50mm Diameter.
Clamp Base Dimensions: -
150mm - 6"Long
130mm - 5"Wide
Fits Table Thickness up to 80mm or 3inchs
Pet Noose Loop Leash
Material:Nylon 10mm Wide
Color:- Black
Length:-50cm
Snap and Adjustable Welded Chrome Ring
Features:
-100% brand new and high quality
-You can freely change the direction of the Arm,
Brisbane : :- Local pickup can be arranged Contact seller Prior to Purchase for arrangements.
I Will post as soon as funds have cleared.

ITEM IS SENT BY RECEIPTED DELIVERY
IF YOU ARE NOT HOME AT TIME OF DELIVERY ,
YOU WILL BE REQUIRED TO COLLECT ITEM FROM POST OFFICE

WE RESERVE THE RIGHT TO SEND MULTIPLES BY COURIERS,
IF YOU ARE NOT HOME AT TIME OF DELIVERY ,
COURIERS WILL LEAVE CALLING CARD FOR YOU TO ARRANGE RE-DELIVERY.