Oxbow Harvest Stack Plain 1kg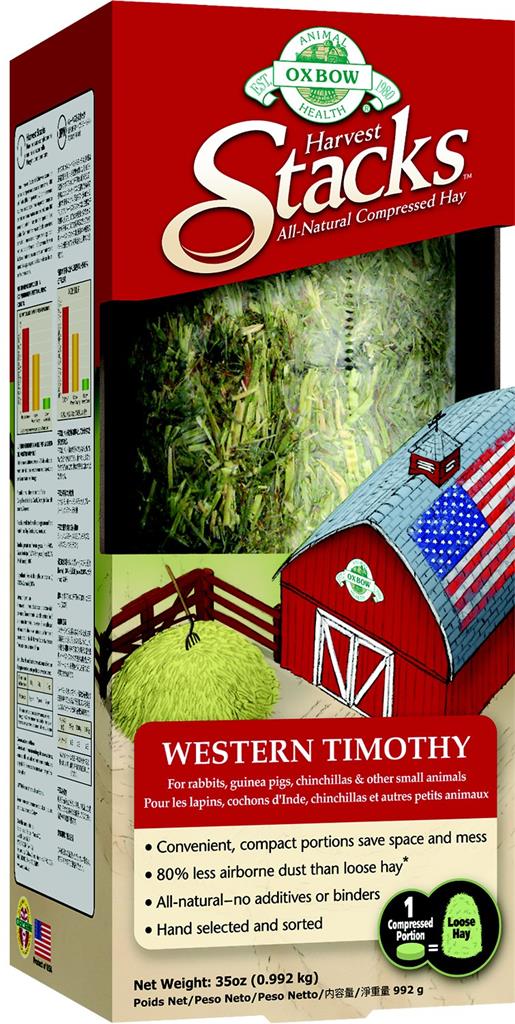 Oxbow Harvest Stacks are the latest in hay innovation. Using special compression technology.
Oxbowtransform 100% all-natural, hand-sorted Oxbow Western Timothy hay into compact, convenient-to-feed portions.
Which produce 80% less airborne dust than loose hay when fed according to instructions.
Feed Harvest Stacks as a primary hay source or supplement with loose hay to encourage enrichment.
Harvest Stacks make a great feeding option when travelling or anytime storage space is limited.
All-natural – no additives or binders, hand selected and sorted.
This product does not have any reviews yet
Be the first to review this product