RABBIT EXERCISE / PLAY PEN
SIZE: 30" OR 36" High
BLACK DURABLE EPOXY COATING.
THIS IS A PRE-ARRIVAL SALE
WE WILL NOT DESPATCH 30" PEN UNTIL
28th DECEMBER
All Items will be sent by Courier
Great for use around the home or when out visiting,
even during your

Rabbit

Show.
36" MODEL IS PICTURED BELOW
36" MODEL HAVE NO LOOPS AT THE TOP.!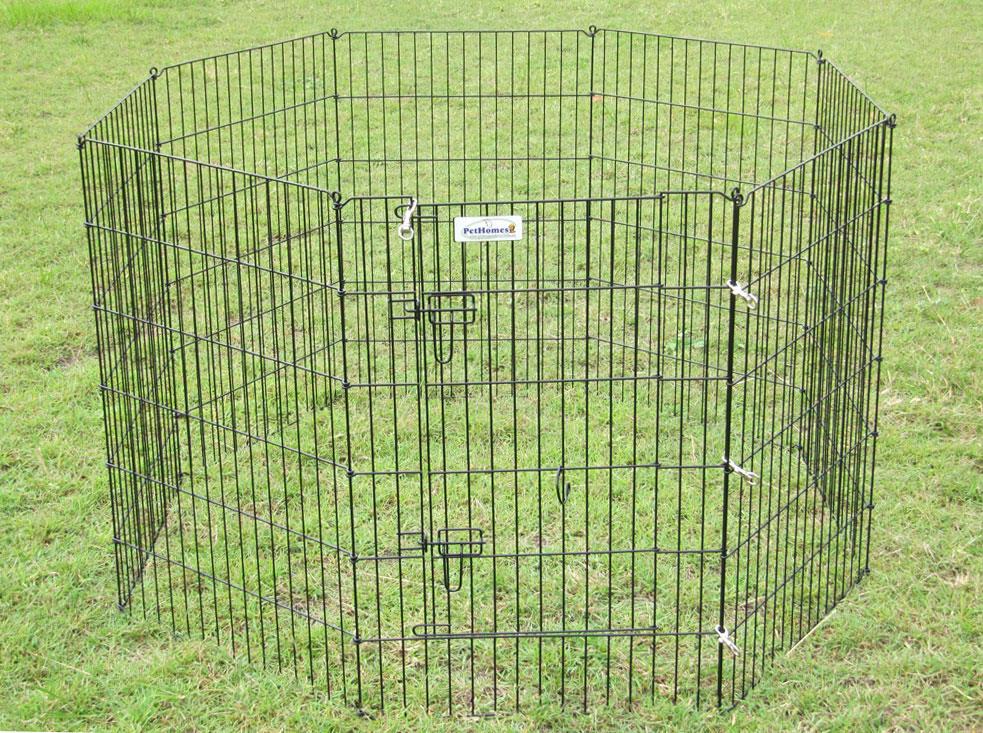 COMES WITH
6 STRONG THICK STEEL PEGS TO HOLD DOWN PEN.

2: - .Fold out to Desired shape.
3: - Use the 2 supplied Snaphooks to close ends togeother AND LOCK DOOR.
Please supply street address, as item is to big to send Via Australia Post.
This item will be sent by Courier.
Folded out will give you 1.2m x 1.2m of playing area with 8 panels!
Play Pen is made up of 8 panels.
OR
You can join two 8 panel sets togeother to get 16 panels.

Wire spacing is 3.2cm wide and 13.2cm tall
Our FULL Range have the Latching system for extra safety,
THE PLAY PEN KEEPS YOUR RABBITS
IN A CONFINED AREAS YOU APPROVE OF, MAKE PET KEEPING A JOY.
This is the most versatile Play Pen Ever. Add or remove as you wish. Requires pliers & Screwdriver.
Highest Quality Workmanship, Hammer coated Finish,


Does not inhibit you from adding more panels.
COMES WITH 2 SANPHOOKS ALSO .
Worry-free playtime , we recommened you supervise Pet while in Play Pen.
Use over and over for years!
Keeps your Rabbits under control.
Allows you to do your own thing. .
OPTIONAL ACCESSORIES (sold separately)
PLAY PEN COVER WORTH $23.00

ONLY FITS ON THE 8 PANEL PLAY PEN,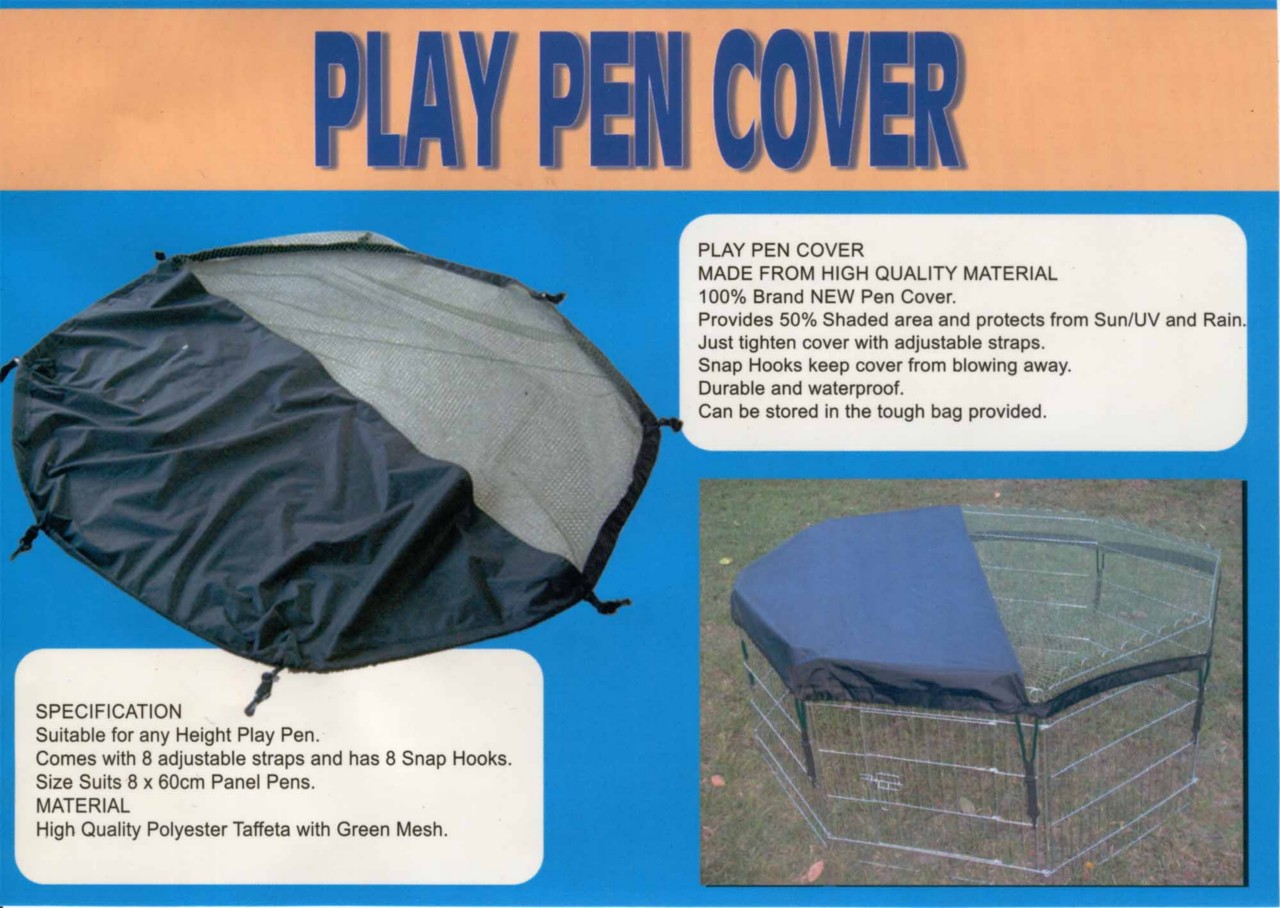 COVER CAN TRAVEL WITH PLAY PEN OR CRATE PURCHASE FOR NO EXTRA POSTAGE COSTS.
PLAY PEN IS NOT INCLUDED WITH COVER
Brisbane : :- Local pickup can be arranged at Moorooka , Contact seller for arrangements.