Bunny Starter Kit for New Owners

We are offering a variety of packs with differant products for your Rabbit needs.
These handy Rabbit Keeping Starter Packs include all the essentials you need to take care of your rabbit
From day one including hay, treats, Food Pellets, LitterTray, Hayrack, and much more. and more..
OXBOW
FOOD MADE IN USA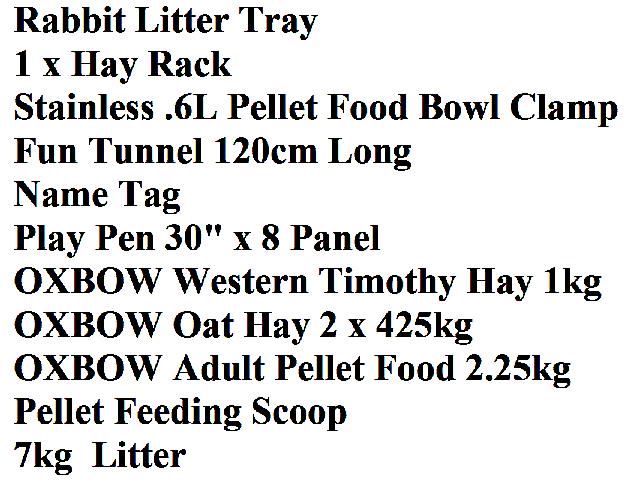 We have all item listed in single form or grouped together in Packs inclusive of a variety of products,
Rabbit Litter Tray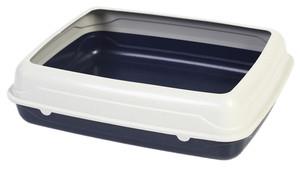 Suitable for indoor.
Made of ABS material, smooth and durable.
Easy to remove and clean, offering you and your Rabbit a clean environment.
Size: 56 × 44 × 15 cm
3 Way Tunnel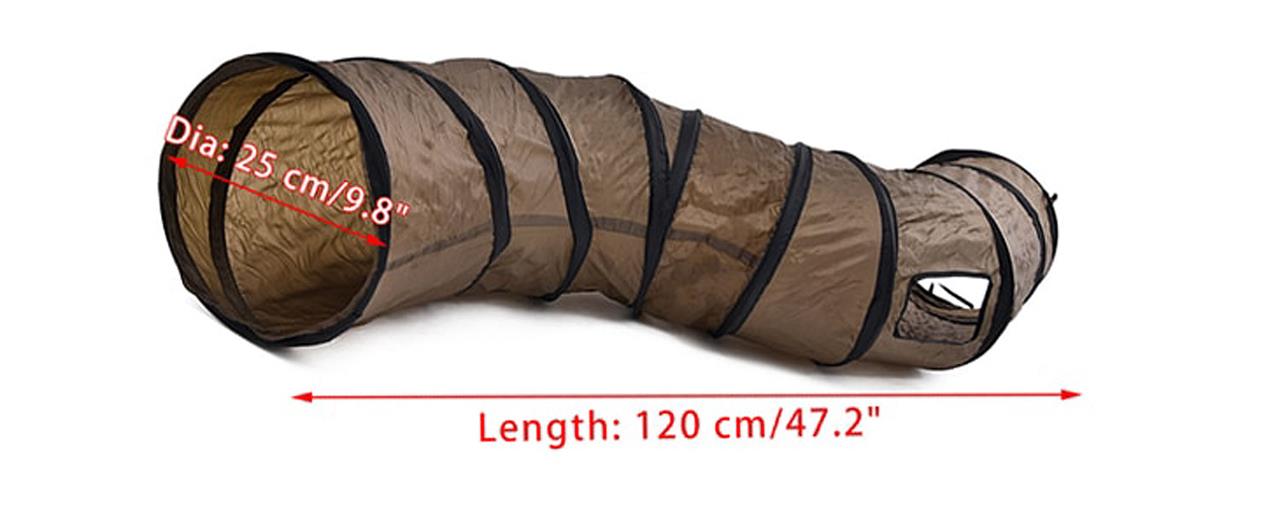 COFFEE COLOUR
This Rabbit tunnel toy will give your Rabbit more ways to have fun. It provides hours of exercise & self-amusement.
Made of ultra-strong, tear-resistant polyester wrapped around a sprung-steel frame with protective ends (for safety),
Collapsible & Portable: Take this rabbit play tunnel with you anywhere,your pet will never feel bored.
Assembled size
Length: 47 ½ " (120 cm)
Diameter: 9 ¾ " (25 cm)
Package measurement and weight
Weight: 11 oz (0.30 kg)
Key features
Rabbits love to hide and chase things. Your cat can do both in this play tunnel.
The ball in the tunnel's opening sparks your rabbits curiosity and natural hunting instinct.
When you don't need the play tunnel and want to save space, you can fold it and store it flat.
Care instructions
Hand wash cold, 86°F (30°C).
Do not bleach.
Do not tumble dry.
Do not iron.
Do not dry clean.
Product description
Fabric: 100 % polyester
Metal fitting: Steel
Filling: Polyester fiber fill
Stainless Steel Rabbit Water Bowl and 1 x .6L Rabbit Food Bowl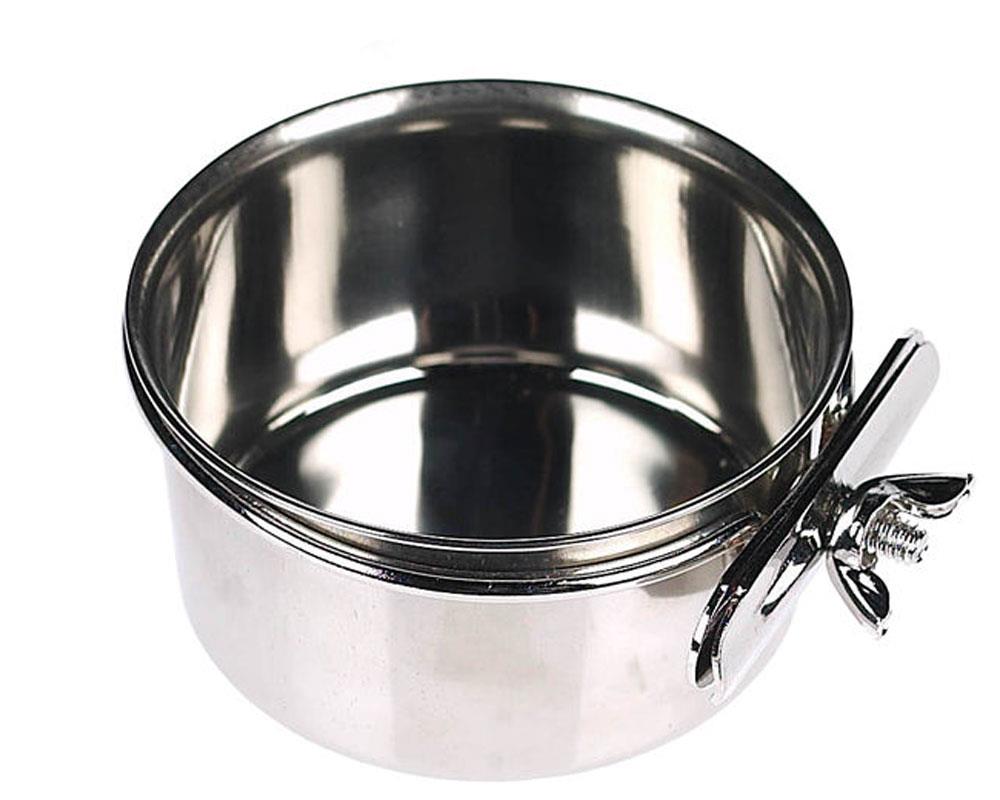 Made from top Quality Stainless Steel High Polish Finishes Inside And Out.
Made From A Single Pressing, No Joints, Seamless Construction
Clamp for attaching to wire.
Made in India, this is a Super Quality item
Dishwasher safe & hygienic
.9L Bowl is 6Inch dia, 15cm , 2 1/2 inch (6.5cm) Deep
.6L Bowl is 4 3/4nch dia, 12cm , 2 1/4 inch (5.5cm) Deep

Rabbit Hay Rack supplied only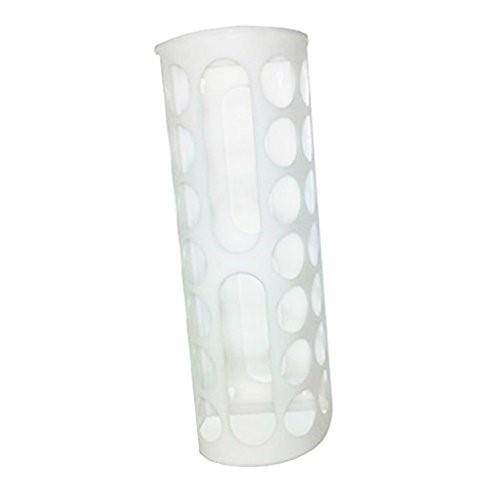 BELOW ARE SOME EXAMPLES ON HOW TO SET UP YOUR HAYRACK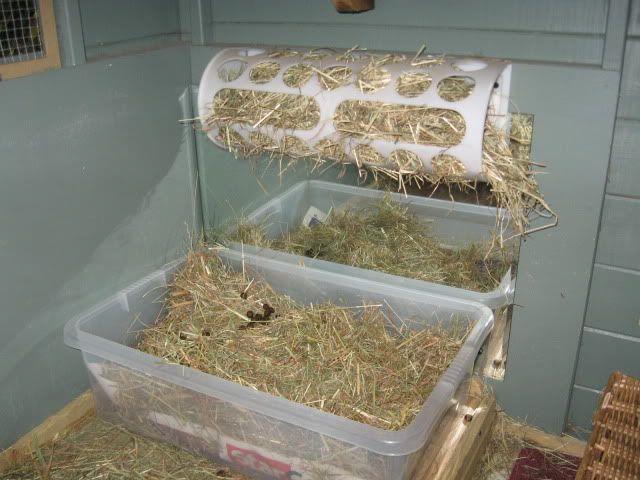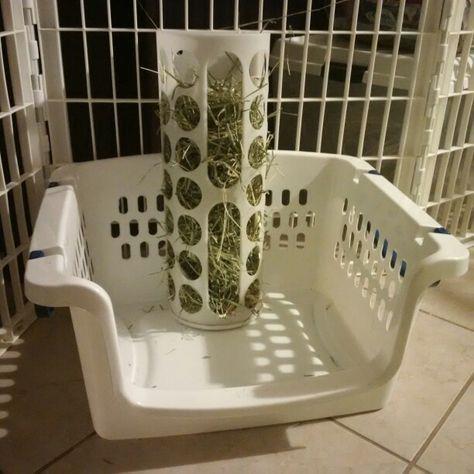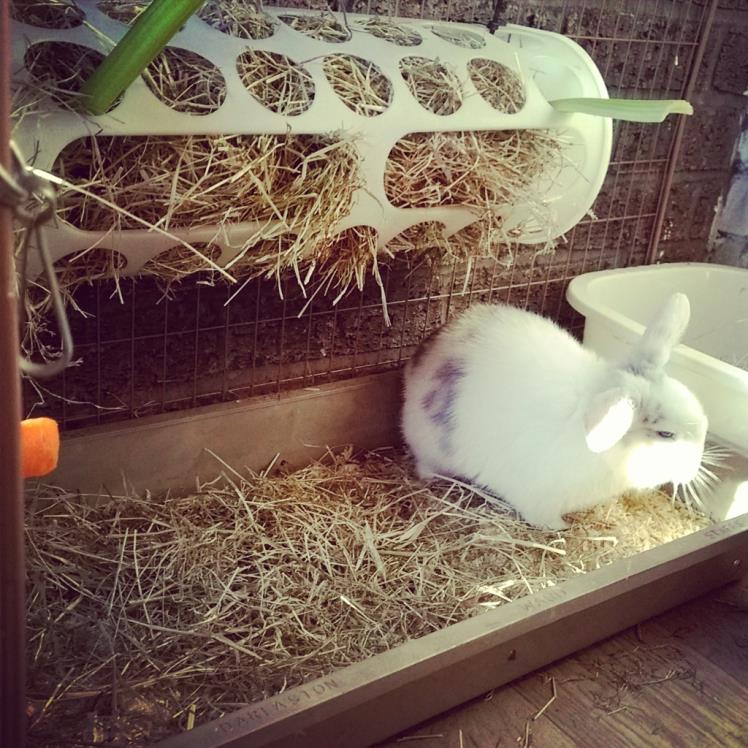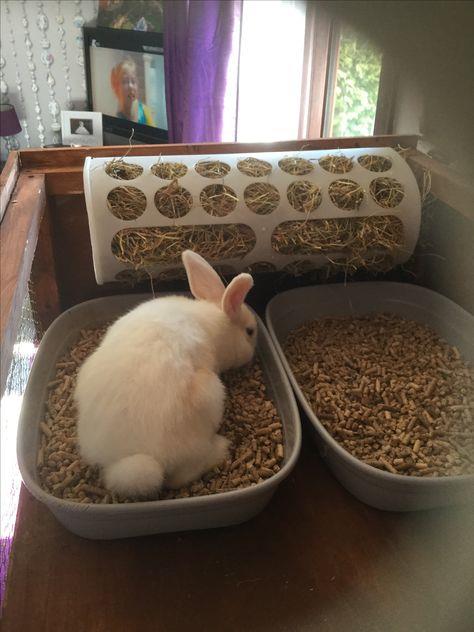 Bottom trays are not supplied.

This Pet Rabbit hay rack feeder will hold many types of hay etc .
Special designed plastic holds hay in place and keeps a generous supply of hay in a clean, organized bin ,
Rabbits Must have Top Quality hay at all times.
Keep spare hay on hand at all times.

Material:Plastic
Color: White
Assembled size
Width: 16 cm
Depth: 13 cm
Height: 45 cm
Pellet Feeding Scoop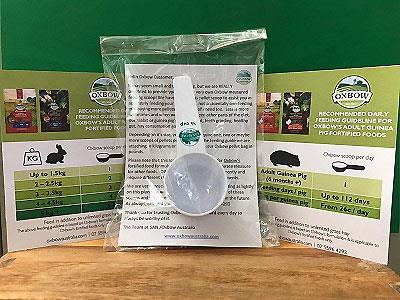 The Oxbow measured pellet feeding scoop (1/8 cup) is designed to assist pet owners in feeding the accurate amount of Oxbow pellets to their rabbits.
Also included in the scoop pack is a feeding guideline in kilograms (for rabbits)
Please note, this scoop has been designed for Oxbow's fortified food formulations only, and is not an accurate measure for other foods.
Not only is there a limited quantity of scoops.
But we are conscious of recycling and encourage pet owners to reuse their scoops for future pellet purchases.
2 X 425, Packs of Oxbow Hay Blend ,mix of Western Timothy and Orchard Grass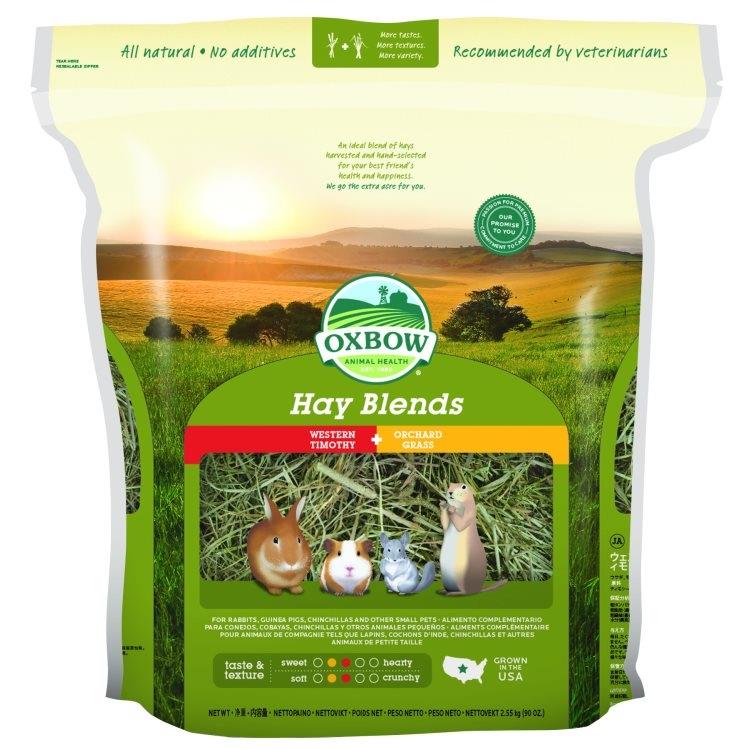 These two varieties are hand-selected,
Hand-sorted and blended together to create a deliciously irresistible combination.
Provides essential fibre to support digestive & dental health
Feeding a variety of tastes and textures provides enrichment, prevents boredom, and promotes healthier eating tendencies at mealtime.
No artificial colours, flavours, or preservatives
Loose hay contains stems, leaves and limited seed heads.
Try feeding hay in new and inventive ways to increase consumption:
Try using a hay manger or hay roller toy. Stuff with hay and watch them enjoy.

Fill up a cardboard tube with hay or any other small animal safe toys.

Put a layer of hay on the bottom of the cage and hide food pellets or treats in the hay for foraging.

Put hay everywhere, in different spots around the house or yard and watch them explore.

Tickle your pet with strands of hay, they will take a bite and realize how tasty it is
1 PACK of OXBOW WESTERN TIMOTHY HAY 1.13Kg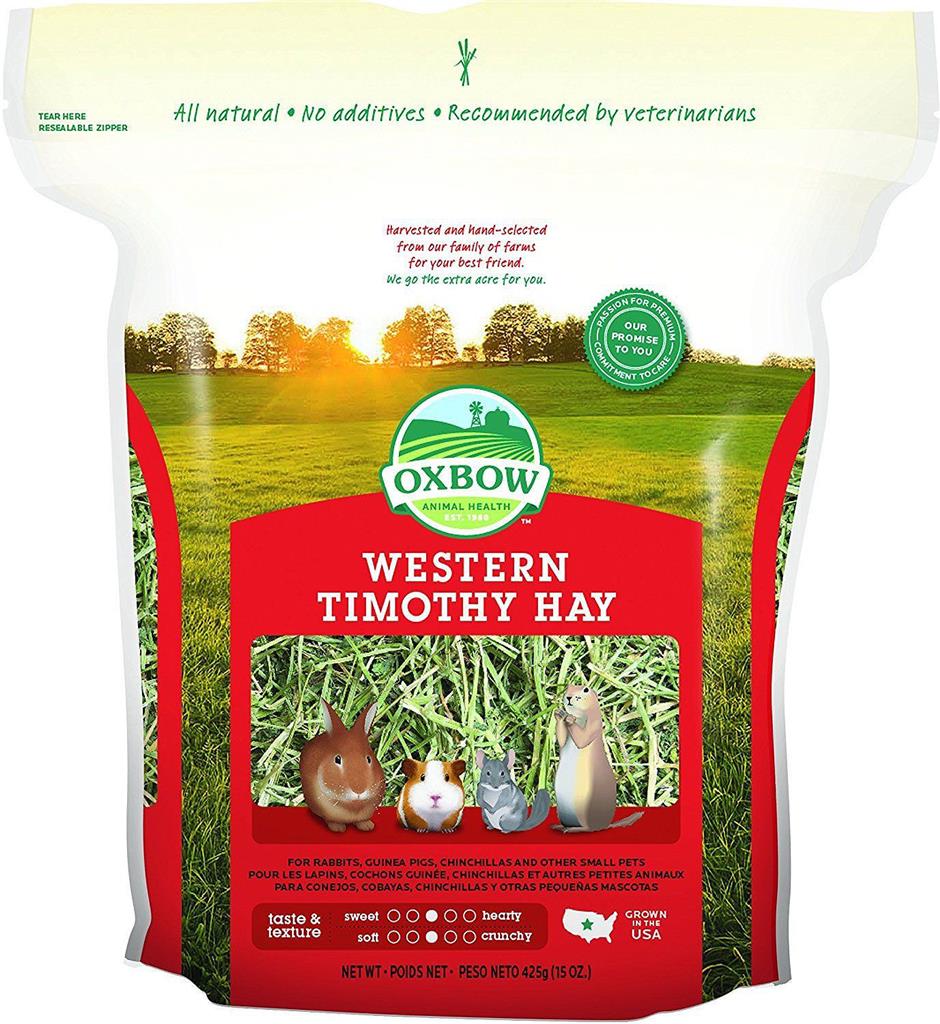 Oxbow's Western Timothy Hay is the ideal long-strand fibre grass hay to keep your rabbit or guinea pig's digestive tract functioning properly.
And they LOVE it!
Oxbow's all-natural Western Timothy Hay is a nutritious, sweet-smelling grass that will stimulate the appetite of your rabbit , guinea pig, or other small pet.
Product Highlights
Hand-sorted and hand-packed with care
Provides essential fibre to support digestive & dental health
No artificial colours, flavours, or preservatives
Loose hay contains stems, leaves and limited seed heads.
Oxbow's all-natural Western Timothy Hay is a nutritious, sweet-smelling grass that will stimulate your Rabbit's appetite .
1 PACK of Oxbow Essentials Adult Rabbit Pellets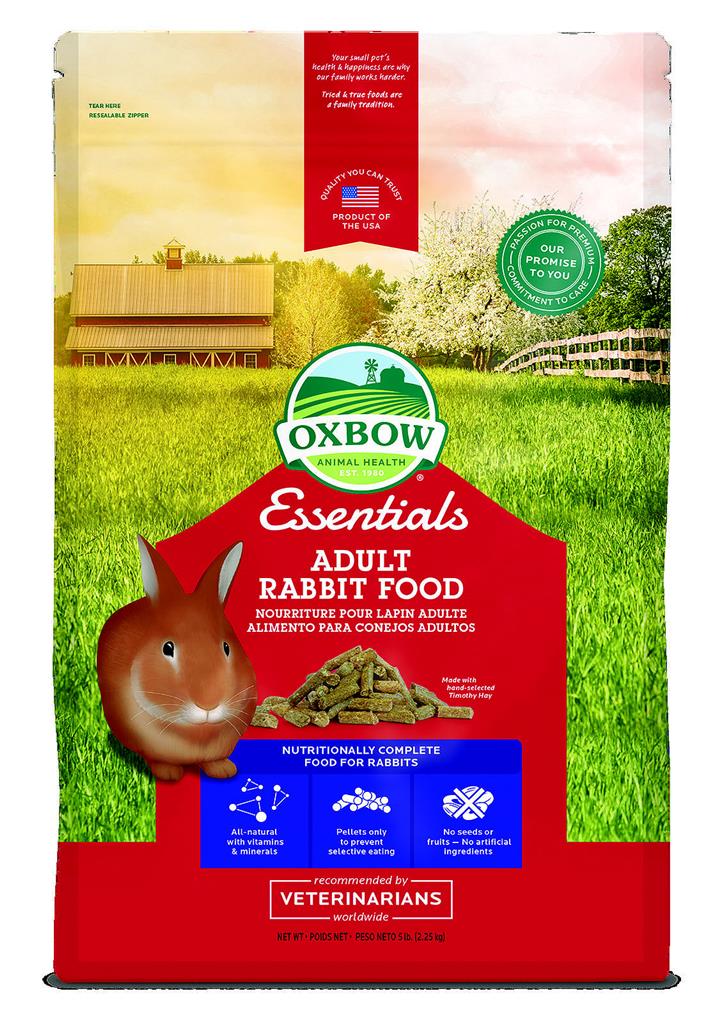 2.25Kg
Oxbow's Essentials - Adult Rabbit Food is formulated to meet the specific nutritional needs of adult rabbits (1 year and older)and help them thrive.
This complete and balanced adult rabbit food contains Timothy hay for healthy digestion and all the wholesome ingredients and vital nutrients needed to support daily function and performance.
Product Highlights:
· Uniform pellets prevent selective feeding
· High in fibre for daily digestive health
· Fortified with vitamins and minerals for optimum health
· Formulated with the guidance of top veterinarians and nutritionists
*This product is not intended for growing, active, pregnant or nursing rabbits.
We encourage pet owners to feed Oxbow Essentials Young Rabbit Food during these stages of life.
All rabbits need high fibre to keep their digestive systems working properly, plus basic vitamins and minerals to maximise their health.
Essentials - Adult Rabbit Food combines needed fibre with stabilised nutrients to assure a well-balanced diet when served with Oxbow loose grass hays.
Oxbow Animal Health's founder and owner John Miller created the industry's first timothy hay-based food for rabbits and other small herbivores.
30" Play pen,
This Pen can be used as an indoor enclosure at first,you can add to an indoor hutch and the pen can be used as a barrier wall and convenience.
Our rabbit prn has a swinging , lockable gate, so you can walk into pen area.
We recommend buying 2 pens :- one for inside use and one for supervised outdoor grass time,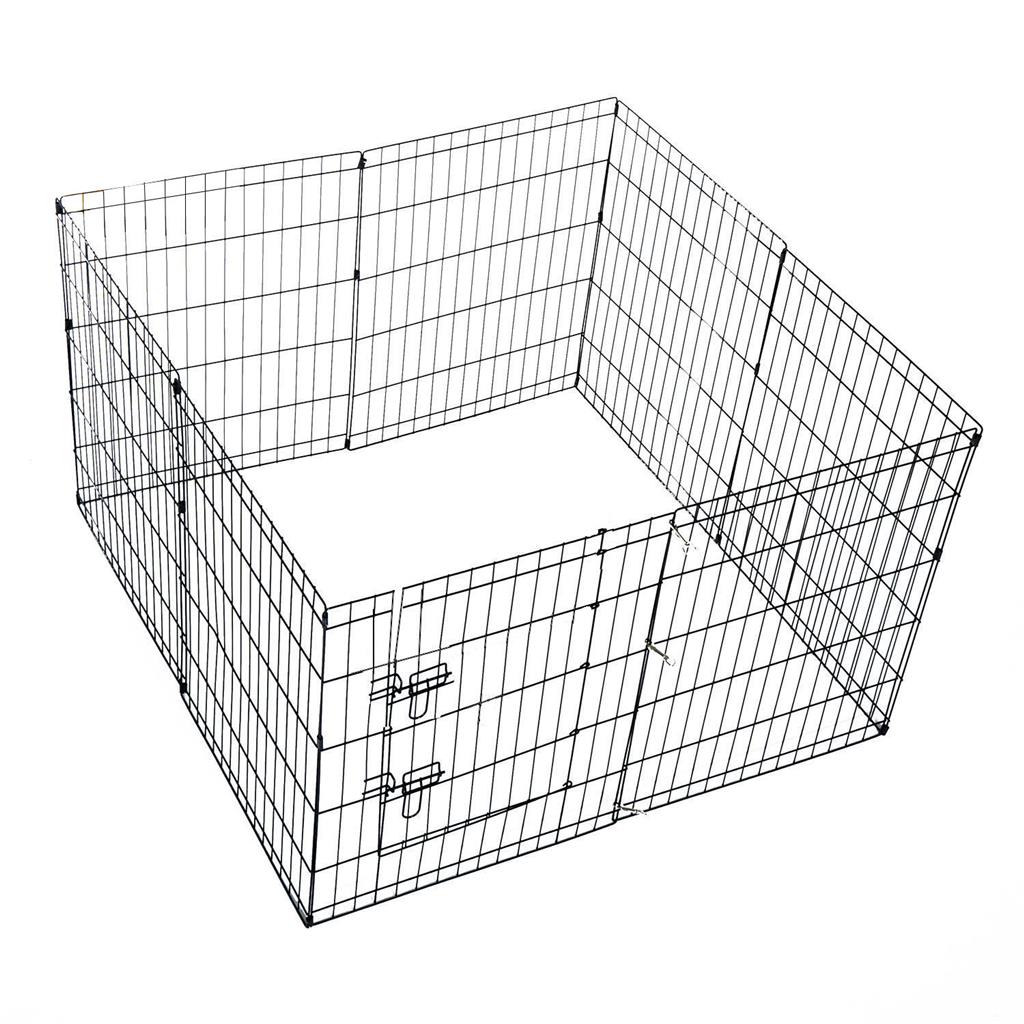 COMES WITH 6 STRONG THICK STEEL HOLD DOWN PEGS.

2: - .Fold out to Desired shape.
3: - Use the 2 supplied Snaphooks to close ends togeother AND LOCK DOOR.
Made up pen will enclose an area 1.2m wide x 1.2m long of playing area!
Play Pen is made up of 8 panels
Wire spacing is 3.2cm wide and 13.2cm tall
Vertical Wire 3.8mm , Frame Wire 4.2mm, Weighs 10Kg
NAME TAG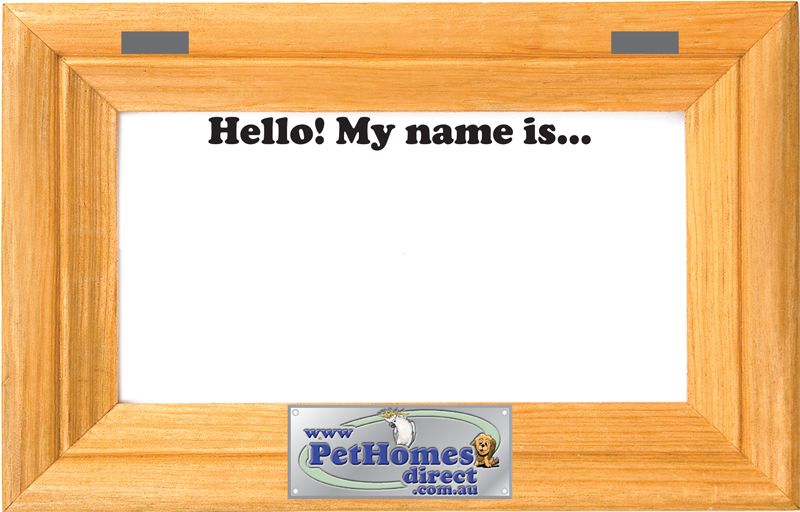 160MM X 100MM
Give your Rabbit his own name plate! Attach to your pet's home. It can easily attach to cage, kennel or hutch.
You can put ANY message you like on the tag, " Please come and Pat Me" or" I Dont Bite, I'll Just Lick up to Death " or " I've Been a Naughty Boy "
You can write on the plastic tag with a White Board Marker pen which can later be rubbed off to change words.or you can use a permanent marker which can be erased with some nail Polish remover or mentholated spirits.


1 x 7kg Litter Made in Australia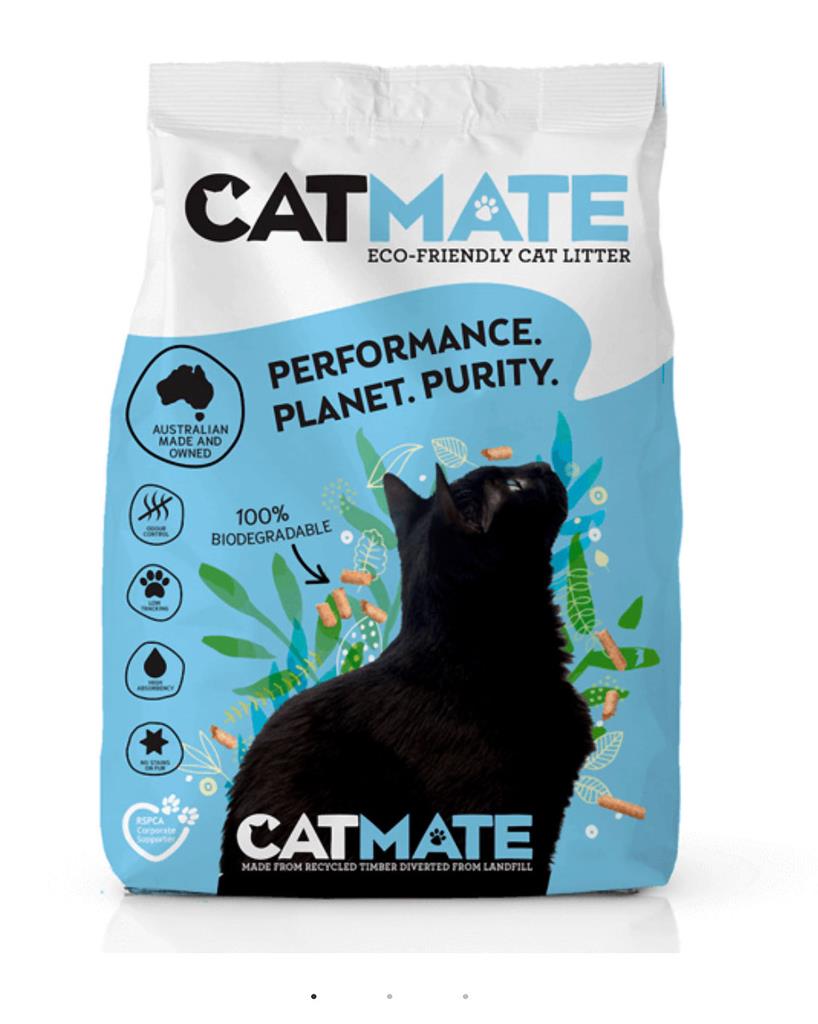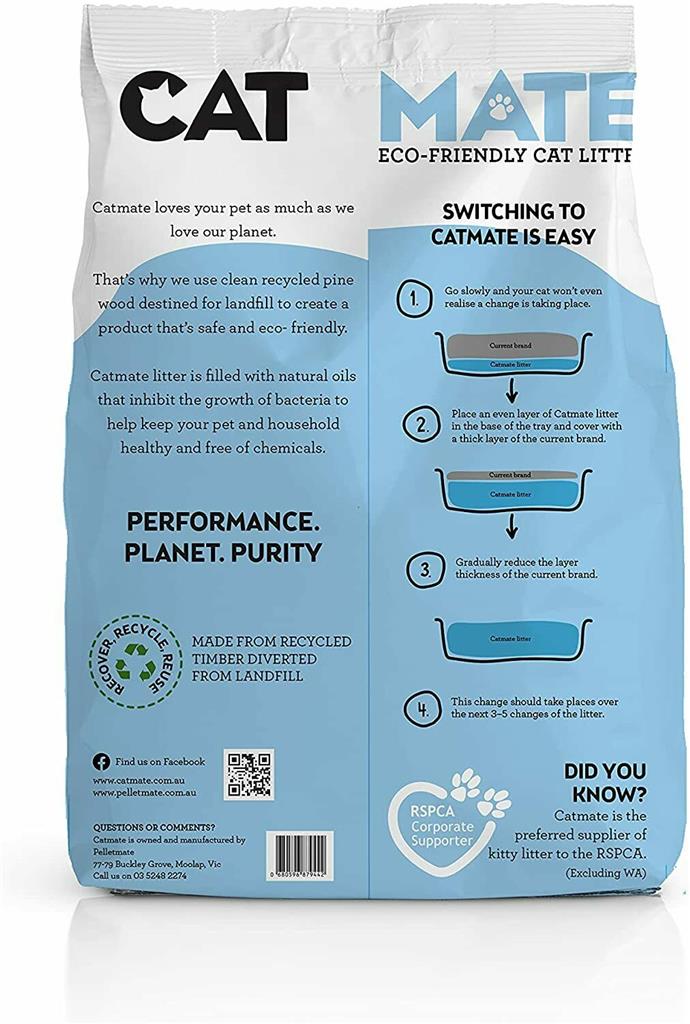 Our eco-friendly wood pellet litter is the ideal solution for pet owners seeking quality pet litter that is easy to use and super absorbent.
Our product contains natural oils that inhibit the growth of bacteria that cause the ammonia smell.
Ingredients:
All-Natural
Directions:
Fill a clean empty litter tray with a layer of approx. 3 cm of litter. Scoop out solid waste daily. Completely empty the tray and replace the litter regularly.
Features:
Catmate Cat Litter 15kg
100% biodegradable
Quality cat litter
Stops odour by killing smell causing bacteria
Made from recycled wood waste
Perfect for composting or spreading on the lawn
Suitable for all types of pets
Materials: Recycled wood waste
Brisbane
: :- Local pickup can be arranged :- Contact Pet Homes Prior to Purchase for arrangements.
I Will post as soon as funds have cleared.
WE CAN GET ITEMS DELIVERED TO YOUR DOOR.
IF ITEM IS SENT BY RECEIPTED DELIVERY
IF YOU ARE NOT HOME AT TIME OF DELIVERY ,
YOU WILL BE REQUIRED TO COLLECT ITEM FROM POST OFFICE
WE RESERVE THE RIGHT TO SEND MULTIPLES BY COURIERS,
IF YOU ARE NOT HOME AT TIME OF DELIVERY ,
COURIERS WILL LEAVE CALLING CARD FOR YOU TO ARRANGE RE-DELIVERY.
We have taken these pictures ourselves and believe them to be as accurate as possible.
However, we have no control over the colour inconsistencies on monitors,
The exact colour of our products you see on your screen
may not be an accurate depiction of the actual colour.
Screen images should be used as a guide only.
If Paying by Bank Transfer Please be sure to identify your payment,
use your ORDER NUMBER or ITEM NUMBER ONLY as the ref.
Thanks Heaps & Happy Rbbit Keeping!