We are offering up for sale a Brand NEW
1 x HEAT ROUND CABLE 50 WATT 7M LONG, ONLY HEATING 5M
We are buying direct from the same overseas manufacturers of Name Brand Products, just not labelled under those brand name.
There by cutting out the costs associated with the retail supply chain.
The is a quality brand HEAT CABLE, you will not be disappointed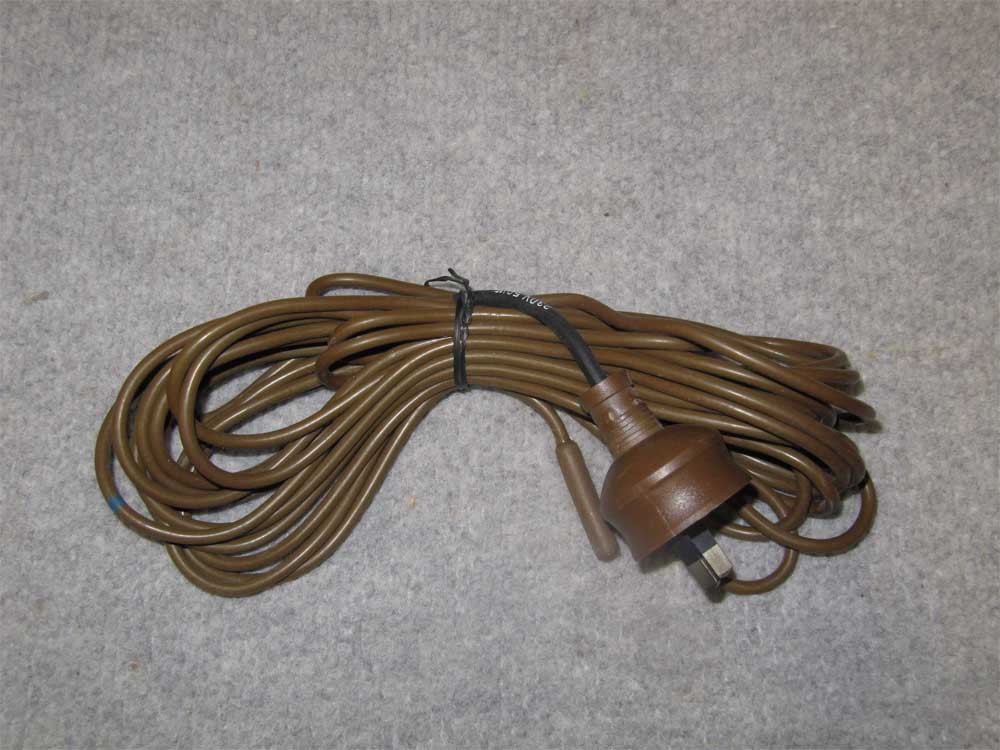 Item Description Australian Standard 2 pin plug and cable.
Silicon Sealed Round Cable

Wattage: 50 W

Cable Length :- 7 Meters
Heating :- 5m
Australian Standard 2 pin plug and cable.
Due to Australian Safety Standards, the first 2 meters will NOT heat up .
Please Note

Heat Cable should not cover more than 1/4 to 1/2 of the base of the enclosure.

Heat Cables are best used in conjunction with a good thermostat to ensure that they do not under nor overheat an enclosure.

Warning -This product has Australian Standard Electrical Certification. When
buying electrical products online, for your safety, please ensure they have these standards.

If you require a Thermostat, we sell A Digital version in our store.

Please consider the following recommends when you purchase a Heat Cable , only to be used for pets only.

Some of the places you could use the Heat Cable are reptiles Terariums 20 - 50 l size, hermit crabs. Also used in the healing proccess of many injured animals .

Heat Cables are not recommended to be submerged for long periods of time, due to the possible damage that could be caused to the outer coating by chemicals in the water,

A good idea is to use the Heat Cable to heat a ceramic tile which in turn is used to heat your animals. This simple technique helps disburse the heat ensuring ultimate comfort for your pets.

We recommend setting up your enclosure and testing all heating equipment BEFORE introducing your pets to the enclosure.

If the Heat Cable is being used we recommend putting the cable at one end of the enclosure so Pet can escape the heat if required.

Thermostats are the best way to regulate the heat given off by Heat Cables.

Should your Heat Cable get damaged then please discard the heat mat as they cannot be safely repaired.

12 months warranty on product ONLY. MUST prove original purchase from us ONLY..
We accept no liability for losses or damages in transit , BUT if you insure item we will assist you with claiming the carrier for any losses.
All items are checked prior to shipment, and while we have not experienced any problems with Australia Post, we are unable to accept any responsibility for damage during shipment. If you wish to insure your purchase against damage during shipment, we recommend you select the Registered Post option, which includes insurance up to a value of $100.00. Cost Is $3.50.
We Also have in stock other sizes,
100W, 12m long Heat Cables.
Please check items carefully BEFORE signing for the delivery as your signature may invalidate insurance.
ALL ITEMS ARE SENT WITH DELIVERY TRACKING , WE DONT WANT YOU TO LOSS YOUR VALUABLE PURCHASE.
Brisbane : :- Local pickup can be arranged Contact seller for arrangements.
I Will post as soon as funds have cleared.
All Items Leave within 48 Hours of Payment.
Please be sure to identify your Win with payment, use your ORDER NUMBER or SURNAME as the ref ONLY.
We believe the information on this page to be accurate; such information is subject to change without notice.
Disclaimer
We are not responsible for any inadvertent errors.
No warranty or representation (express or implied) concerning the accuracy of the information provided is given and customers should satisfy themselves that any product choice made is suitable for their intended purpose or use.
We recommend you do your own research so as to be comfortable that you are practicing good pet ownership.
Warranty
The warranty is not available where damage to the product is caused by reason other than manufacturer's defects,
for example,
damage during delivery, misuse, improper installation, faulty operation, wear
& tear, damage to accessories or when product has been modified or repaired other than by us.
Thanks Heaps & Happy Trading!
This product does not have any reviews yet
Be the first to review this product