BIRD ROPE CAGE PERCH 21in MULTI-COLOURED
Fun Toys for Your Birds
" WE ARE THE CHEAPEST IN AUSTRALIA "
Your bird will look forward to Playing with the variety of Colourful Toys.
Great Present for Your Pet Lover Friend!
We have put in a huge assortment of COLOURFUL ROPE into this
ROPE CAGE PERCH 21in MULTI-COLOURED.
22mm Thick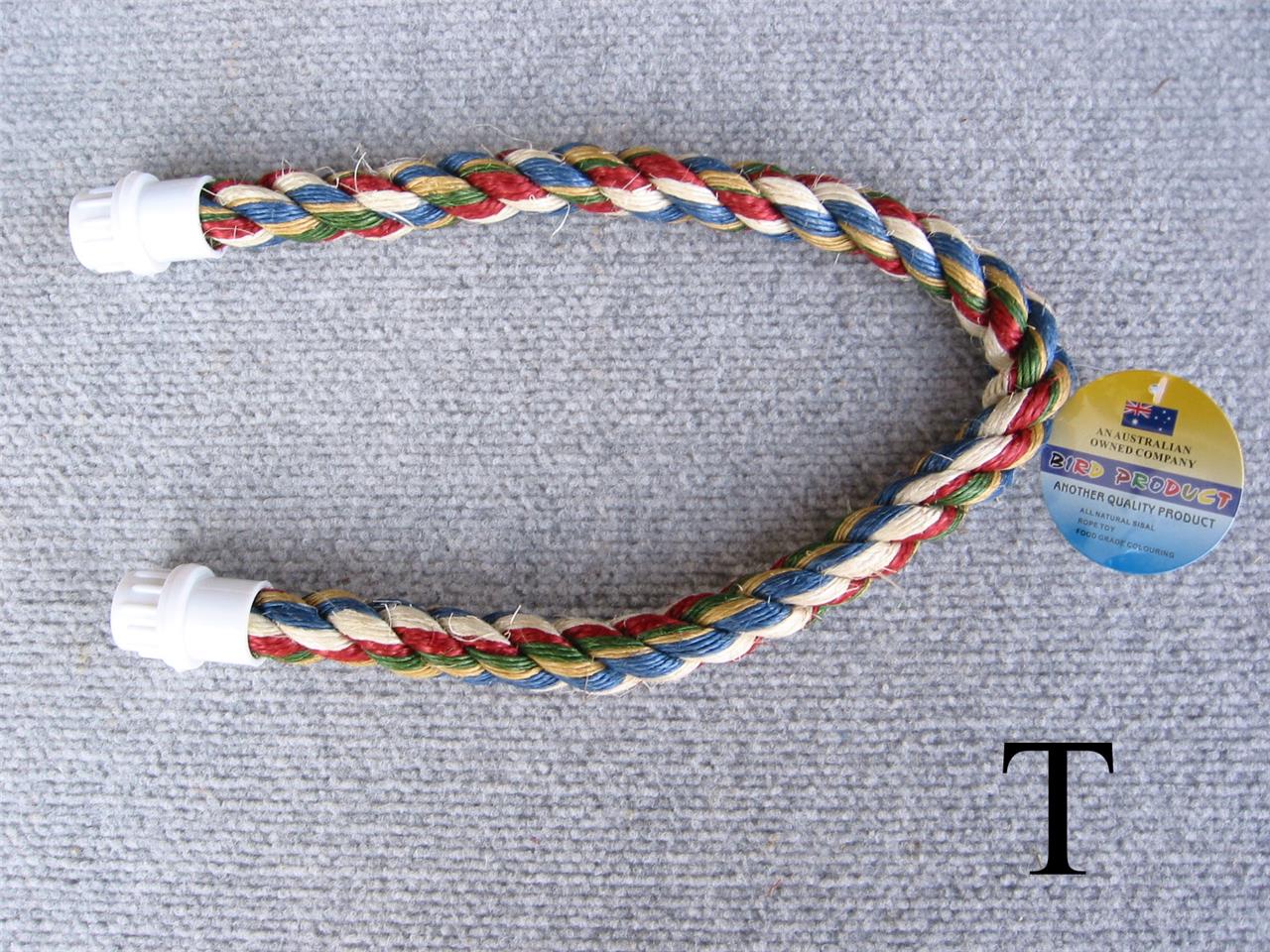 Rope Perch is made from natural SISAL Rope , comes from the Cactus Plant.
NON TOXIC AND ARE EDIBLE IF CHEWED.
Has Wire Inside Rope So You May Bend Rope to Any Shape.
SUITS Cockatiels, Conures, Small Greys, Small Amazons & other similar size birds
and
Measurements
540mm( 21") LONG
EACH END HAS PLASCTIC CLIPS TO ATTACH TO CAGE WIRESFREE.
I Will post as soon as funds have cleared.
We send all Items With Australia Post. payment is to be made within 3 Days of end of Auction
All Items Leave within 48 Hours of Payment.
Please be sure to identify your Win with payment, use your ORDER NUMBER OR SURNAME ONLY as the ref.
Thanks Heaps & Happy Trading!
This product does not have any reviews yet
Be the first to review this product