Up For Sale is 1 BRAND NEW:
DOUBLE , LUXURY GUINEA PIG /RABBIT HOME 4FT 3INCH LONG
G104 MODEL
NOW IN STOCK
Now with
Removable Snake/Mice Proof Wire
On All Panels



NOW with a Joining Ramp between the 2 floors.
ALSO NOW with Handrails On Ramp To Help Prevent Pet Falling.
This Hutch has 2 Separate Living areas for your Pets.
You can have 2 Separate Types of pets

.




Can suit 2-3 RABBITS or 3-4 GUINEA PIG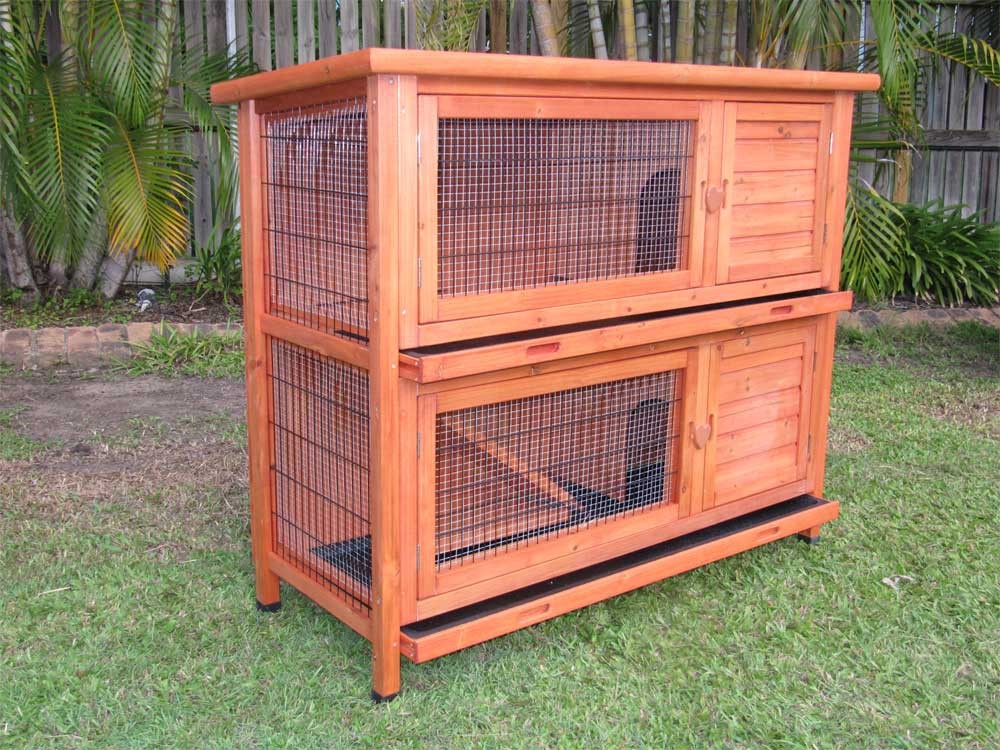 This would be ideal for outside or inside.
Now With Snake and Mouse Proof Wire.
Mesh is 1cm x 1cm square holes
As you can see the Timber is Cedar Coloured and Water Proof Treatment Applied.
This Hutch will make any pet feel secure.
Roof Has Hinged and Support by Retractable Latchs (can be locked at open position)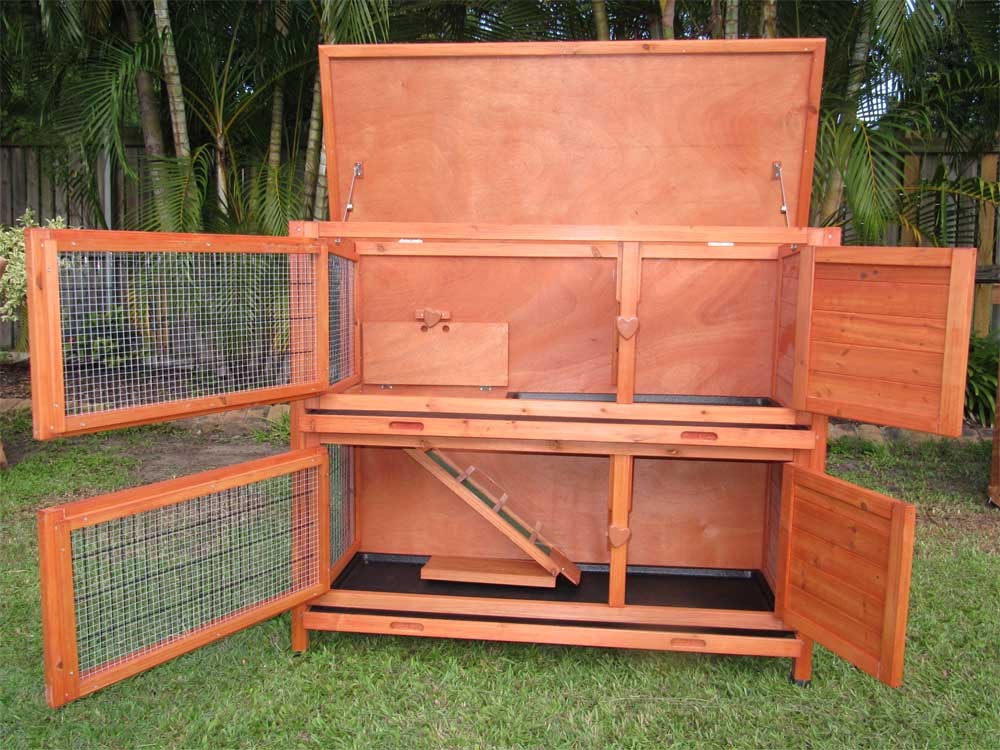 NOW WITH PLASTIC PULL OUT TRAYS
This Hutch has 3 Living areas for your Pet.
Upstairs is Separated by a large Doorway.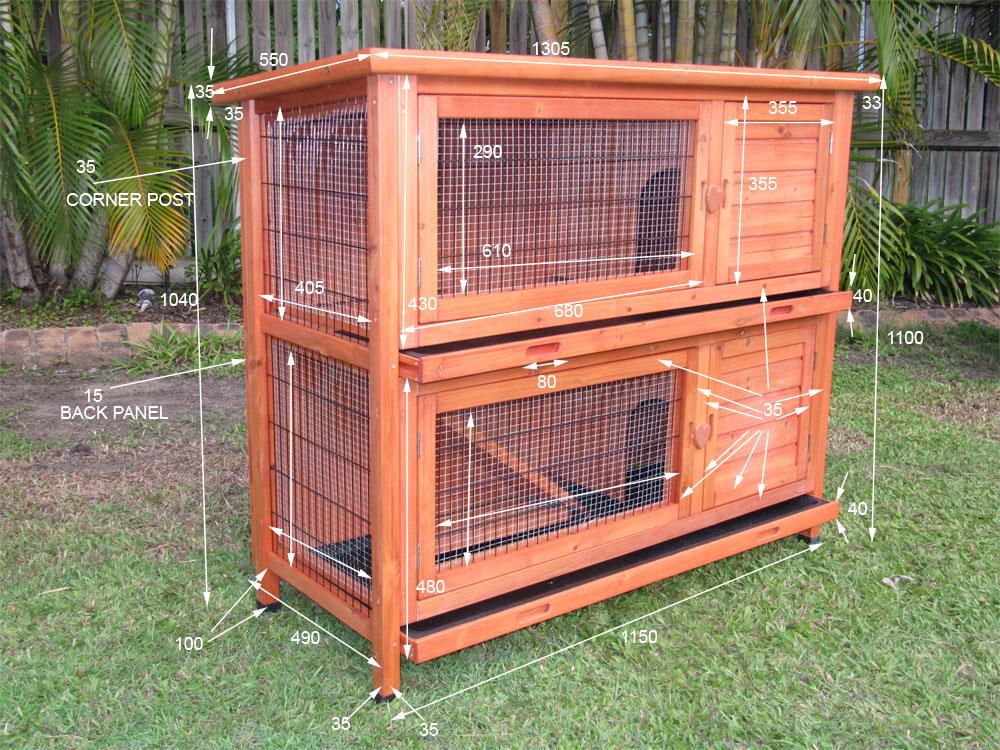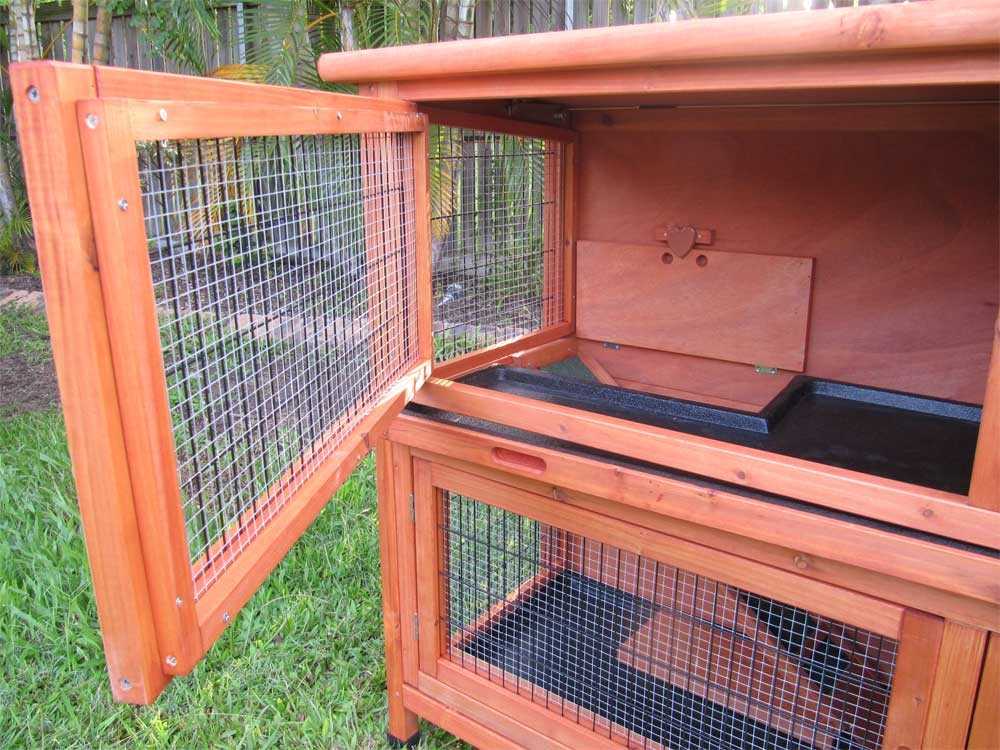 NOW WITH PLASTIC PULL OUT TRAYS
NOW WITH LONG RAMP AND PLASTIC HANDRAILS
REDUCES THE RISK OF YOUR PET FROM FALLING OFF RAMP.
.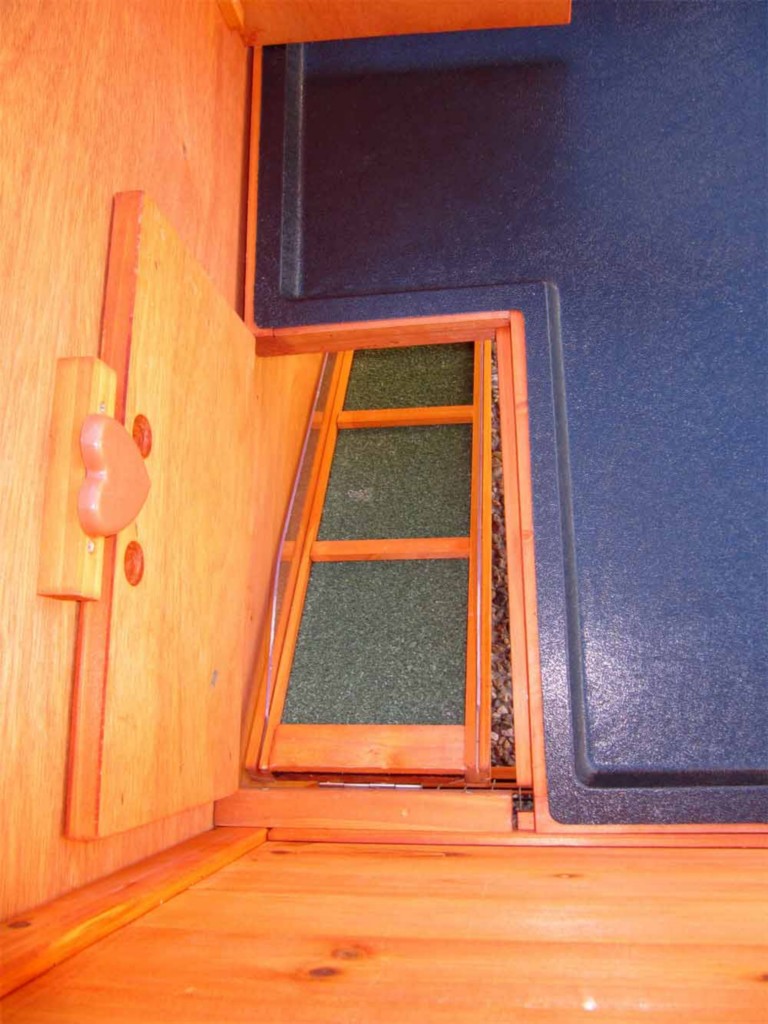 NOW WITH PLASTIC PULL OUT TRAYS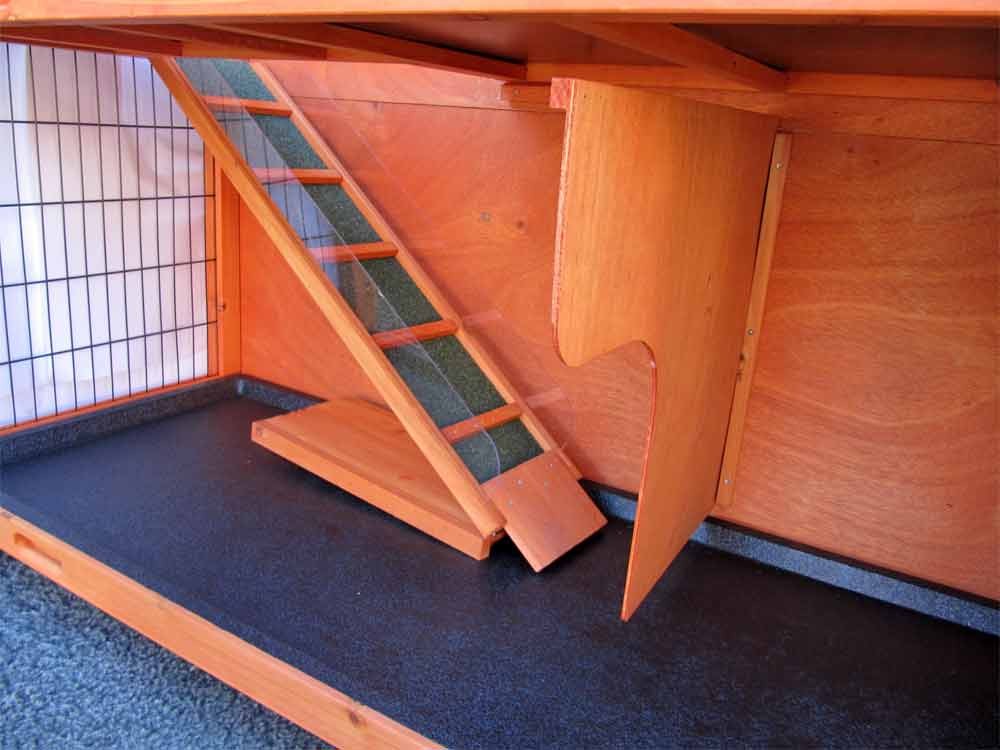 This Hutch will make any pet feel secure.
Roof Has Hinged and Support by Retractable LatchS (can be locked at open position) .
My Personal Guarantee - 6 Month Warranty
You have 6 Months to use the hutch, and then in the unlikely event that the Pet Hutch has a manufacturing fault or any manufacturing defects, if we can't fix it, you can ask for and get a 100% refund of your purchase price...

While I can't guarantee that your animal won't bite or scratch the hutch... I can guarantee that the manufactured quality of the product will not dissappoint you.If Refund is granted buyer must pay for return delivery costs.
Features of this Hutch
Large access doors on each level

Caged Area Has Gate Openings.

Lift Back asphalt roof for maximum rain and heat protection.

100% Safe product for Your Pets.

Plastic Locking Hearts.
Comes with easy to read step by step instructions for assembly.

Added Feature

Pull out PLASTIC Floor on each floor for easy cleaning

Plastic Handrails to Help Prevent pet from falling.

Joining Ramp Between the 2 Floors

.

G104 BOX SIZES
Box Size 1 :- 133 x 57 x 16
Box Size 2:- 108 x 50 x 17
Cover Costs only $45.00

Body size : From 125 to 123cm x 49cm x 108cmm

Cover Costs $45.00

Extra Postage will apply.

.

Please Note:

This item is longer then 104cm which excess the Australia Post Limit, and therefore it must be sent by Courier.

Please provide a street address and best Contact Mobile Phone Number to avoid delay.

.

Whilst we take every care with packaging, we're unable to take responsibility for loss or damage in transit.

This item is a wooden product that has traveled many miles and passed thru many hands before it gets to you. It could arrive with some minor scratches or scrapes to the wood.

We will not accept returns for these minor imperfections, wood by nature will expand and contract which can cause minor irregularities.
Brisbane : :- Local pickup at MOOROOKA can be arranged Contact seller for arrangements..
.
Will post as soon as funds have cleared
All Items Leave within 24 Hours of Payment.
.
Please be sure to identify your Win with payment, use ORDER NUMBER or SURNAME as the ref ONLY.
We will invoice you via email within 24 hours of completion of this auction, and request that you reply with your name, delivery address.
Thanks Heaps & Happy Trading
This product does not have any reviews yet
Be the first to review this product